Why Citi Is "Slowly" Building A Crypto Infrastructure, CEO Says
In an interview with Yahoo Finance, Jane Fraser CEO at Citi Group talked about the future of finances and its potential integration with the crypto industry and digital currencies. Related Reading | U.S. Citizens Will Soon Be Able To Buy Bitcoin Across 650 Banks Fraser addressed the question by talking about the potential use cases for […]
---
Related News
Multinational bank Citi is on a hiring spree to expand its blockchain and digital assets division. The company first launched its digital assets division in June this year. Now, it plans to grow the division by hiring 100 new people. Related Reading | Why Citi Is "Slowly" Building A Crypto Infrastructure, CEO Says As part of […]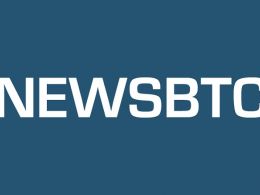 Citi GPS, an operation operated by multinational financial outfit Citi, has come out with a report that looks at the institutional environment, enabling infrastructure, solution provisioning and propensity to adopt digital money to measure the readiness for digital money in a number of countries. The report also quantified the benefits of digital currency adoption for businesses, individuals and governments. The countries that are the most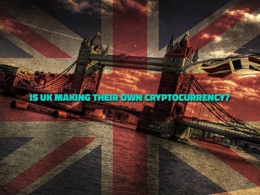 The United Kingdom, is often one of the friendlier places when it comes to Bitcoin legality, especially when compared to US regulation, such as the New York BitLicense. Citi, a global banking and financial corporation, recommended that the UK take its acceptance one step further with the creation of a UK cryptocurrency. In a document submitted by Citi to the British government, Citi noted the risks involved with digital currency. However, Citi also mentioned the untapped possibilities that digital currencies like Bitcoin can offer:
The crypto economy continues to lure top talent from Wall Street. Matt Zhang becomes the latest industry veteran to jump ship. A Wall Street veteran with over 14 years of experience has launched a new venture fund dedicated to cryptocurrency and blockchain startups, offering further evidence that smart money investors are pivoting to the emerging world of digital assets. On Monday, former Citi executive Matt Zhang introduced Hivemind Capital Partners, a $1.5 billion multi-strategy fund designed to bootstrap promising crypto plays and "institutionalize crypto investing." The fund will....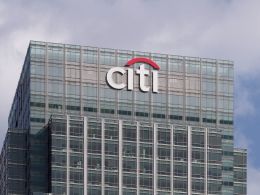 Citi has invested in Cobalt DL, an FX post-trade processing network based on distributed ledger technology. Citi is also a client for the Cobalt FX post-trade solution. Cobalt DL has begun a beta test for its private peer-to-peer network that uses distributed ledger technology (also known as blockchain technology) designed to reduce risk and cut post-trade costs by up to 80 percent. Cobalt DL's FX solution is set to launch in 2017, with 15 institutional participants committed to using the service. Cobalt DL designed the technology to integrate seamlessly with all trading sources and....
---