Bitcoin Education Is A Way Out Of Globalist Oppression For Ethiopia
True to their history as an uncolonized people, Ethiopians are more determined than ever to build sovereign value through principled education and civic action.This is an opinion editorial by Kal Kassa, the head of business development at hoseki and an Ethiopian Bitcoiner.Various multinational institutions are failing to complete their intended missions and objectives. Institutions like the United Nations and the many offices they work with publish narratives of "sustainable finance reforms," but recent events in Canada, Sri Lanka and the Netherlands share characteristics that may help the....
---
Related News
Bitcoin's attributes leave it well-positioned to help facilitate an end to a genocidal war in Ethiopia.
As the U.S. removes Ethiopia from a critical trade program, it's clear that the African nation should focus on finding sovereign value.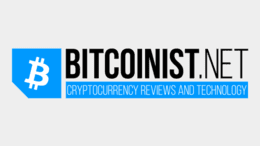 Cryptocurrency service providers that are operating in Ethiopia have been instructed to register with the nation's cybersecurity agency. The cybersecurity agency is called the Information Network Security Administrative (INSA). INSA is the agency in charge of Ethiopia's cybersecurity department, which will start to register cryptocurrency services and transfer providers in Ethiopia. Service providers after the […]
Blockchain technology will be used to enhance the educational experience of five million students and 750,000 teachers across the east African nation. Input Output Hong Kong, or IOHK, is helping the government of Ethiopia leverage blockchain technology to overhaul its education system. The research and development arm behind Cardano is deploying its expertise to provide Ethiopian authorities with a new system for student and teacher identification, digital grade verification and the remote monitoring of school performance. IOHK's Atala PRISM ID will allow authorities to create a....
It's time to talk monetary oppression at The Oslo Freedom Forum. Bitcoin heavyweights Jeff Booth and Jimmy Song make an appearance and, surprisingly, don't even mention the asset. Bitcoin is ever present in spirit, though. Because it fixes all of the situations they're mentioning. The other big topic of today's selection is CBDCs. Are they […]
---