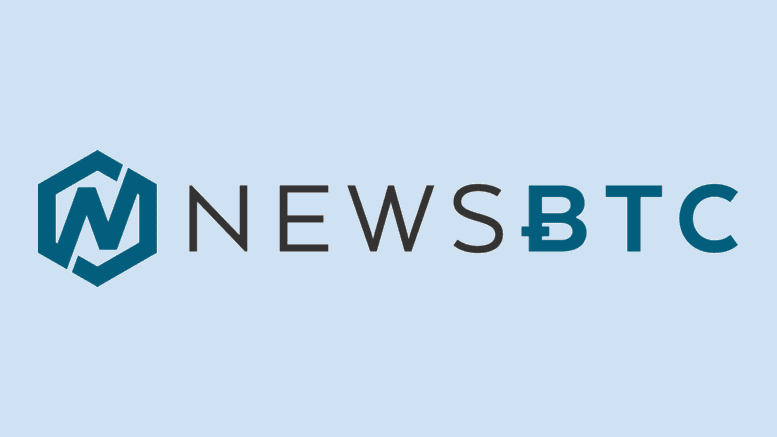 Chainlink Investors Show Pessimism, Break Incoming?
Data shows Chainlink investors have been pessimistic recently, something that could actually turn out to be bullish for the cryptocurrency. Chainlink Sentiment Has Been Highly Negative Recently As pointed out by an analyst on Twitter, cryptocurrency market participants look to be bullish on LINK right now. The relevant indicator here is the on-chain analytics firm Santiment's "Weighted Sentiment," which tells us about the general sentiment around a given coin. This metric is based on two other indicators: the Sentiment Score and the Social Volume. The former measures....
---
Related News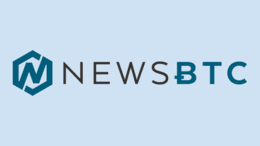 Data shows that Bitcoin investors are showing a high amount of hype around the break above $30,000, something that may end up backfiring. Bitcoin Investors Are Showing High Levels Of Euphoria Currently According to data from the on-chain analytics firm Santiment, euphoria in the market is currently significantly more than what was observed following the break above the $25,000 level last month. The indicator of interest here is the "Social Volume," which tells us about the degree of discussion that's taking place around a specific topic (like Bitcoin or the cryptocurrency....
Chainlink has been struggling to break above $11.00 throughout the past few days and weeks. This level has become a strong resistance for the cryptocurrency, and both bulls and bears have largely reached an impasse. Although Chainlink has a history of forming price trends independent of the rest of the market, it has lost some […]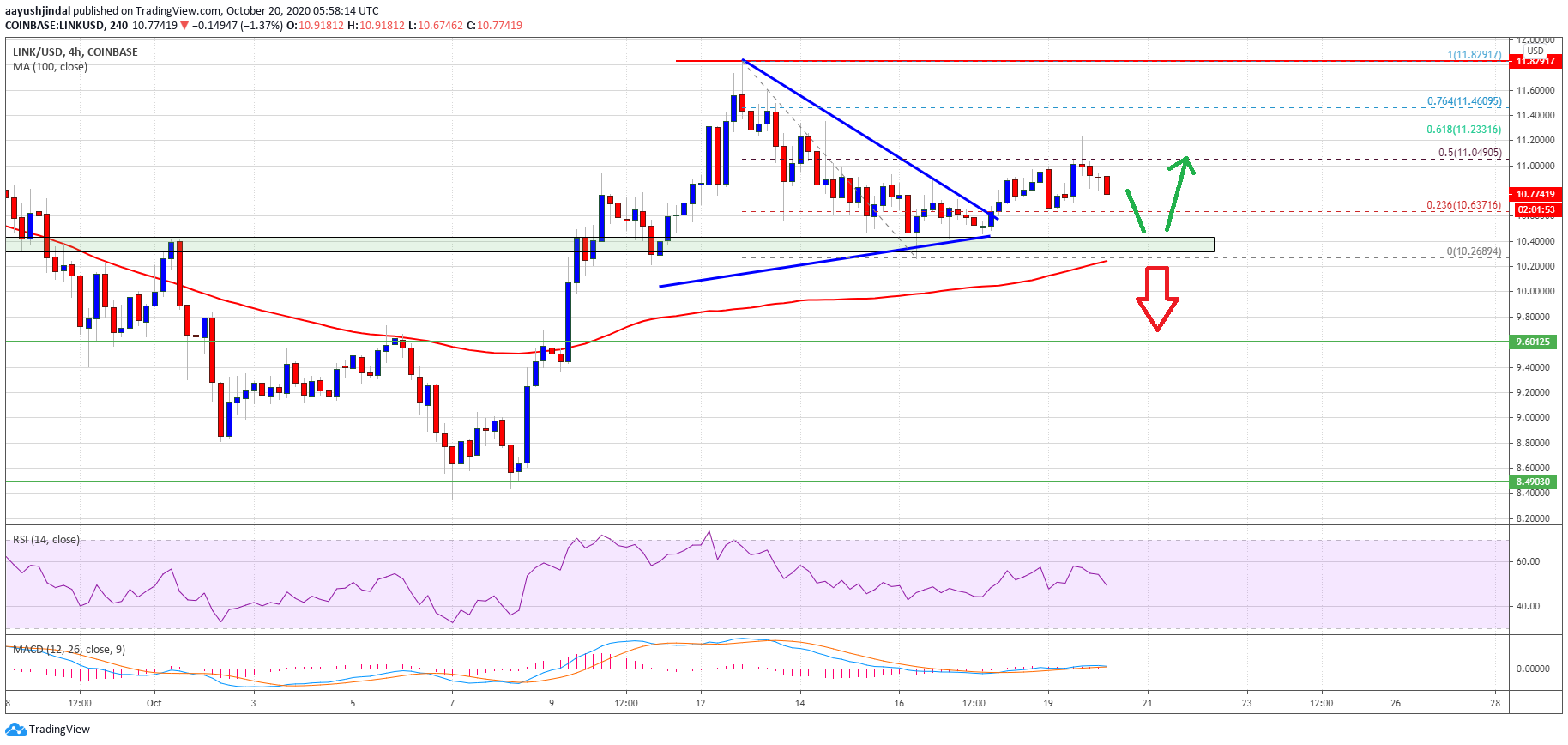 Chainlink (LINK) started a fresh increase, but it struggled to clear the $11.00 resistance. There is now a risk of a sharp decline below $10.50 if there is no break above $11.00. Chainlink token price is struggling to gain momentum above $11.00 and $11.10 against the US dollar. The price is still trading well above […]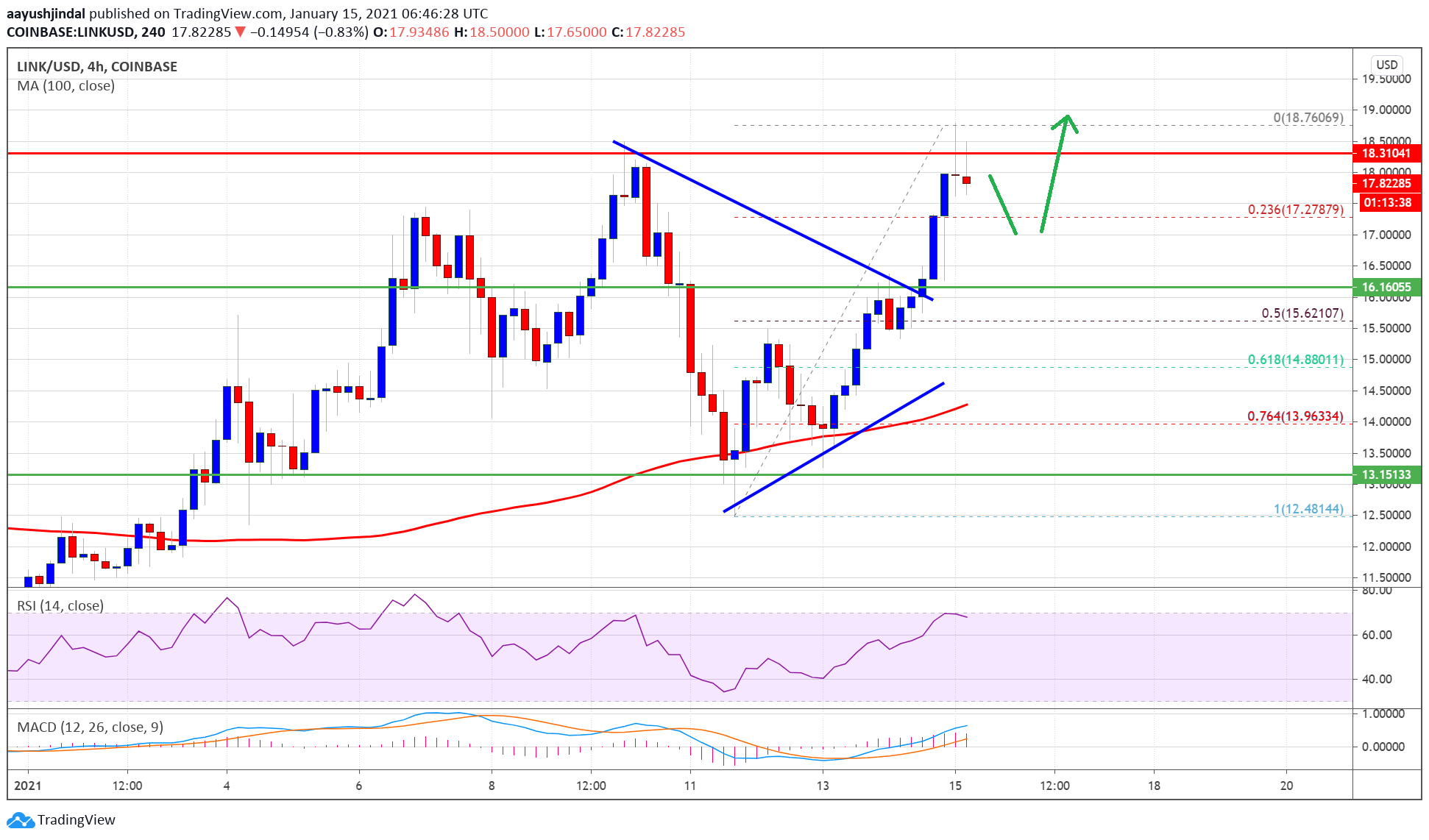 Chainlink (LINK) is up 15% and it broke many hurdles near $16.20, similar to bitcoin and ethereum. The price is testing a major barrier at $18.00, above which it could test $20.00. Chainlink token price is showing a lot of positive signs above the $16.20 level against the US dollar. The price is now testing […]
Chainlink has seen one of the strongest rebounds from its recent lows across the aggregated altcoin market, with its price rocketing higher as investors begin rotating capital into "risk-on" assets as Bitcoin and Ethereum show signs of strength. Its rebound is showing few signs of slowing down, and a move back up to its all-time […]
---