Discussing Federated Chaumian Mints On Lightning
A group of Lightning network experts explore the scalability properties of federated chaumian mints.Watch This Episode on YouTubeListen To This Episode:SpotifyAppleGoogleLibsyn Overcast[0:07] P: Really looking forward to this one. Yeah. This is obviously Bitcoin Magazine Twitter Spaces. We do these multiple times a week, but today, we're going to be talking about the Lightning Network and federated chamian mints and what they mean, what they are, why they're interesting. This is a recorded conversation, and it will be released on the Bitcoin Space's live feed, which you can find on....
---
Related News
Discussing Bitcoin and Federated Ecash, a Blockstream-sponsored project that builds on David Chaum's Digicash startup from the early 1990s.
In this episode of "The Van Wirdum Sjorsnado," the hosts are joined by Lightning developer Joost Jager to discuss Lightning Network routing.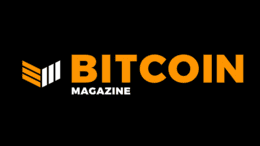 In this episode of The Van Wirdum Sjorsnado, hosts Aaron van Wirdum and Sjors Provoost discuss RSK's shift from a federated sidechain model to the project's new Powpeg solution. The post Video: RSK, Federated Sidechains And Powpeg appeared first on Bitcoin Magazine.
Leaders in the Lightning Network discuss Chivo wallet, miner extractable value, replace-by-fee and more.
There's no denying that 2021 was the Lightning Network's year. What does the future hold, though? If the objective is to onboard the next billion people, the network needs work and fine-tuning. To grab the bull by the horns, The Human Rights Foundation and Strike set up three 1 BTC bounties.  The bounties will go to the first person or team to develop an anonymous Lightning tip jar, a tokenless way to peg BTC to dollars, or a privacy-focused wallet that supports some kind of Chaumian e-cash feature. In a Twitter Spaces conversation about the program, they named it The Lightning Development....
---