Defi Market Cap Drops 25.1% in One Day: Proponents Say Tokens Self Correcting
The latest data from Santiment shows that the collective market capitalization of all defi-related assets dropped by 25.1% on October 7, while daily trading volumes went down 30.2%. The data also shows popular defi tokens like Sushi took heavy knocks after dropping by 50.9% during the week. Also making the list of heavy droppers is Uniswap's new token (UNI) which lost 38.2% and the YFI which dropped by 31.3%. According to Santiment's Defi watchlist, many of these decentralized finance (defi) tokens have already erased the bulk of their summer gains. Meanwhile, as expected,....
---
Related News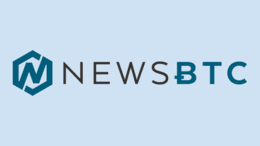 The crypto industry was shocked to hear that the U.S. Commodities and Futures Commission (CFTC) formally charged the three co-founders of BitMEX today. This sent shockwaves throughout the entire market, while also particularly impacting the tokens within the DeFi sector. Many smaller tokens saw massive 10%+ drops on the news, which came about as investors […]
While the crypto economy shed billions this week, the total value locked (TVL) in decentralized finance protocols slipped under the $200 billion range to $196.6 billion. The TVL in defi lost roughly 3.16% during the last day, and the $592 billion in smart contract protocol tokens dropped in value by 3.5% over the last 24 hours. Defi TVL Slips Below $200 Billion, Numerous Protocols Shed Billions, Dex Trade Volume Dives The value locked in defi has slipped under the $200 billion mark for the first time since March 16, 2022. At the time of writing the total value locked (TVL) is roughly....
Bitcoin price is correcting, and most of the crypto market is red, but strong fundamental factors are pushing select DeFi tokens and NFTs higher. Bitcoin (BTC) and other major altcoins are either stuck in a range or are witnessing a correction. However, that is not the case with the entire crypto space because a few tokens have been outperforming major cryptocurrencies by a considerable margin.In a world where yields have plunged to negligible levels, the DeFi ecosystem has attracted investors' attention. Data from Dune Analytics shows that the number of unique Ethereum addresses....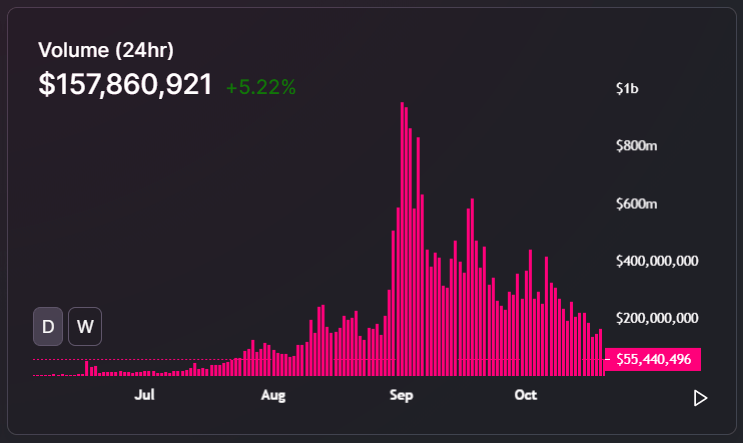 The decentralized finance (DeFi) market is slumping as large-cap tokens like Uniswap (UNI), Yearn.finance (YFI), and Maker (MKR) decline. Atop the lackluster performance of major tokens, the volume of the Uniswap decentralized exchange has substantially dropped. On September 1, when Uniswap surpassed Coinbase Pro in daily volume, it processed $953.59 million of volume in 24 […]
Major DeFi tokens, including UMA, Maker, and Uniswap have surged up to 22% in the past 24 hours. The decentralized finance (DeFi) market has generally rebounded following a sustained pullback. There are two main reasons behind the short-term recovery of major DeFi tokens. First, most DeFi tokens were heavily sold since September, causing most to […]
---