Polkadot vs. Ethereum: Two equal chances to dominate the Web3 world
Examine how Polkadot's ecosystem and Substrate platform can be compared to Ethereum's upcoming upgrade as the race toward Web3 gathers momentum. For most casual digital asset investors, the Ethereum 2.0 upgrade promises to be a game-changing event that will improve efficiency, reduce network costs and propel the entire blockchain and crypto space closer to a Web3 reality.Ethereum has been struggling with a lack of scalability and skyrocketing gas fees, and since it serves as the largest smart contract and DApp development platform, the move to a more reliable and scalable proof-of-stake....
---
Related News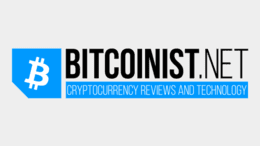 Zondax and the Web3 Foundation will bring more native Ledger apps to the Polkadot ecosystem. All winners of Polkadot parachain auction slots will receive a customary Ledger application to expand their appeal and convenience. After two years of ongoing success, the Web3 Foundation intends to take Polkadot to the next level. The collaboration between Zondax […]
Polkadot's parachain auctions are bound to be successful and will ensure a decentralized Web3 by connecting different blockchains together. When Gavin Wood co-founded Ethereum, he stated that it would "allow people to interact in mutually beneficial ways without anyone needing to trust each other." In theory, such a platform would pave the way for Web3, characterized by decentralized or distributed network architectures, that would lay the groundwork for a truly open internet where we would not have to blindly entrust our data to monopolistic corporations or get permission from them in....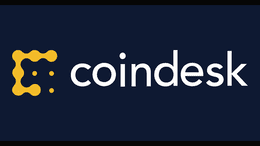 In a cryptocurrency ecosystem where the programmable-money juggernaut has long been Ethereum, Polkadot, a project that has been quietly developing an alternative solution since 2016, is ready to take on the blockchain world.
Huobi and the Web3 Foundation are pouring resources into supporting projects on Polkadot Two announcements from Huobi Global on Friday indicate that the cryptocurrency exchange is angling to become a key player in the growth of the Polkadot network. In a pair of blog posts, the Seychelles-based exchange announced a Polkadot Sponsorship program, as well as a $5 million Tether stablecoin fund from the Huobi Innovation Lab to support "developers, event organizers, content creators, and ambassadors" throughout the Polkadot ecosystem. The Sponsorship program allows individuals to recommend....
One of the blockchain space's runaway successes of 2020, Polkadot is about to host its first community gathering since launching in August, when it immediately slotted into the crypto market cap top ten. Polkadot Decoded is a live event set to go ahead on December 3, where some of the network's core developers will deliver a program of talks aimed at educating and enlightening viewers on Polkadot's main functions.  With Polkadot boldly setting itself up […]
---