Dogecoin Founder Gives Shiba Inu Metaverse A Thumbs Down
Meme project Shiba Inu recently announced the launch of its metaverse project titled SHIB: The Metaverse. It has been a long-awaited step for the digital asset but not everyone is pleased with what the project has been doing. One of those is Dogecoin co-founder Billy Markus, who has taken to Twitter to express his displeasure […]
---
Related News
Shiba Inu, the meme-coin project that mimicked dogecoin, has announced it is launching its own take on the metaverse. The project, called "Shib: The Metaverse," will introduce more than 100K plots of land to be unlocked at different times. The Shiba Inu team also announced the prices of the plots, which depend on their location, detailing that they will be sold for ether instead of the metaverse's native token. Shiba Inu to Launch Puppy Metaverse Shiba Inu, one of the meme-tokens launched mimicking the idea of dogecoin, the first meme-coin, has now announced....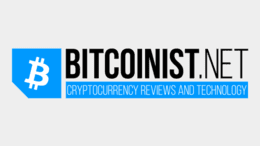 In a recent announcement, the team behind the popular meme coin Shiba Inu revealed new details about its highly anticipated metaverse. The project has been in development for a while now and is set to provide a unique design and social experience for users. Shiba Inu's announcement reveals the metaverse will feature a wide range […]
Over the last few months two distinct dog cryptocurrencies, shiba inu and dogecoin, have been making waves within the crypto economy. While dogecoin has been around since 2013 and has seen massive gains during the last year, the relatively new ERC20 crypto shiba inu has jumped significantly in value as well. Both Dogecoin and Shiba Inu Have Outshined Bitcoin's Market Performance The cryptocurrencies dogecoin (DOGE) and shiba inu (SHIB) have made huge gains in 2021. In fact, both of these digital assets have outshined a great number of cryptos as far as percentage gains against the....
The crypto market has been on a recovery trend and with it have been digital assets like Dogecoin and Shiba Inu. Both assets had touched points they hadn't seen in months following the crash but have since recovered some of their lost value. To be clear, Dogecoin and Shiba Inu are still a long way […]
While Dogecoin remains down, DOGE's sister coin Shiba Inu enjoys movement up as SHIB's value increase 25% in the last 24 hours. Bad Week For Dogecoin, Great For Shiba Inu Though Dogecoin remains the number one memecoin by market cap, the crypto hasn't had a great time lately in terms of price movement. DOGE's relative, […]
---