Dogecoin Co-Founder Says The Meme Coin Was Created By A Stupid Person
Dogecoin has still not fallen out of favor with investors despite losing more than 90% of its all-time high. The meme coin whose community continues to wax stronger is still one of the largest cryptocurrencies by market cap. One thing that has always haunted the digital asset though has been its beginnings. Now, the co-creator […]
---
Related News
Popular meme coin Shiba Inu has marked yet another milestone following its immense success this year. The meme coin which was created as a rival for top meme coin Dogecoin has found its way out of the shadow to its greatest rival. Now, Shiba Inu is standing on its own feet while making strides in […]
Dogecoin has become the most successful meme coin of its time. But like any other cryptocurrency in the market, it has taken its own fair share of hits. This has seen faith in the meme coin decline significantly leading to a good number of investors pulling out of the asset. However, it seems like the […]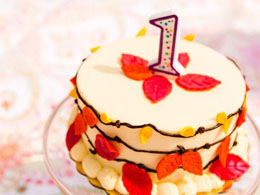 Users of Dogecoin call each other 'Shibes', after the meme which Dogecoin is based on, which features the Shiba Inu breed of dog. One year ago tomorrow, Dogecoin entered the cryptocurrency world. This curious new coin, which was based on the popular Shiba Inu from the Doge meme, was very well received by cryptocurrency enthusiasts. A mining pool was created within hours of launch, and people began to mine Dogecoin. Some did it for the fun of it; they were just looking to get a piece of the action of this fun new coin based off of a meme. Others believed in Dogecoin's future, some even....
The meme coins have had what can be said to be an amazing year so far. What started with Elon Musk shilling Dogecoin on Twitter has bloomed into a billion-dollar space. Meme coin after meme coin had followed Dogecoin and a good percentage of them had found favor in the market such as Shiba Inu […]
The notorious meme crypto asset dogecoin has seen better days, as the digital currency tapped an all-time high (ATH) two months ago at $0.737 per unit. Today, dogecoin is down 67% since the ATH and over 30% during the last three months as interest in the dog meme coin is waning. Dogecoin Interest Dives, Meme-Token's Value Down 67% Since ATH Worldwide interest in DOGE is slipping, as the search query "dogecoin" on Google Trends (GT) has slid from an ATH in interest. Dogecoin lost 79% by scoring a 100 in the second week of May to this week's score of 21. Google Trends....
---