Breitling, The Luxury Swiss Watchmaker, Now Accepts Bitcoin For Purchases
Breitling, one of the world's most renowned watchmakers, has hopped on the bandwagon and begun accepting digital currencies as a form of payment as the use of cryptocurrencies increases globally. The Swiss timepiece maker has joined forces with the cryptocurrency payment services company BitPay to accept Ethereum, Shiba Inu, Bitcoin, and other cryptocurrencies in its online […]
---
Related News
Breitling is the latest Swiss luxury watchmaker to start accepting bitcoin, following the steps of TAG Heuer and Hublot.
Swiss luxury watchmaker Breitling, known for its aviation chronometers, has enlisted help from Ethereum in fighting the fakers. In conjunction with the Paris-based digital identity firm Arianee, the Breitling Top Time (reference A23310121G1X1), which launched in March 2020, was the first of its kind to comes with a blockchain passport. The original Top Time, from […]
Swiss luxury watchmaker TAG Heuer is now accepting online bitcoin payments in a partnership with BitPay.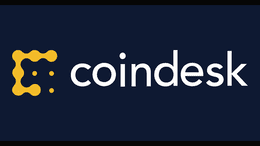 Breitling is the first luxury watchmaker to offer an Ethereum-based digital passport for all its new timepieces.
The Swiss watchmaker is releasing a collection of 200 watches which can be purchased with bitcoin through a partnership with BitPay.
---