Celsius Network hires advisers ahead of potential bankruptcy: Report
Restructuring, bankruptcy, buyouts... media outlets are swarming with different reports on the next steps Celsius may take. Crypto lending platform Celsius Network has reportedly onboarded advisers from a management consulting firm in advance of the company possibly facing bankruptcy.According to a Friday report from the Wall Street Journal, Celsius hired an unknown number of restructuring consultants from the firm Alvarez & Marsal to advise the platform on potentially filing for bankruptcy. The report followed one from June 14, which said Celsius had hired lawyers in an attempt to....
---
Related News
Another crypto lender, Celsius Network, has sought bankruptcy protection in the U.S. "Customer claims will be addressed through the Chapter 11 process," the company said. Two other crypto firms recently filed for bankruptcy protection: Voyager Digital and Three Arrows Capital (3AC). Celsius Follows Voyager, Files for Chapter 11 Bankruptcy Crypto lender Celsius Network announced Wednesday that it has "filed voluntary petitions for reorganization under Chapter 11 of the U.S. Bankruptcy Code in the United States Bankruptcy Court for the Southern District of New....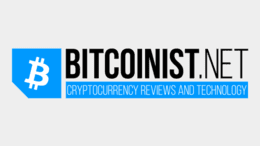 Celsius Network has seen months of turmoil as the company halted operations, was hit with lawsuits and filed for bankruptcy in the United States. Now, its CEO and founder Alex Mashinsky submitted his letter of resignation, according to a press release. Related Reading: Celsius Network Investment Results In $150M Loss For Canadian Fund Giant The […]
Ever since Celsius paused withdrawals on June 12, the company has been the focus of attention due to the lender's financial hardships. A month later, Celsius filed for bankruptcy in the U.S. by leveraging the Chapter 11 process. Two days after the bankruptcy filing, a report disclosed that two people familiar with the matter allege that the private lending platform that owes Celsius $439 million is Equitiesfirst. FT Sources Allege Private Lending Platform That Owes Celsius $439M Is Equitiesfirst During the last few weeks, bankruptcies, liquidations, and insolvencies have....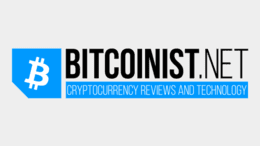 Celsius Network had filed for bankruptcy following arguably the largest network collapse in the history of crypto. The lending platform had been caught in the crossfire, and further reports showed that it had a $1.2 billion hole in its balance sheet. The company, which has been going through bankruptcy proceedings in the US Bankruptcy Court […]
Crypto lender Celsius Network, one of the biggest in the world, has filed for Chapter 11 bankruptcy protection, joining a string of crypto asset organizations that have restructured in response to a severe sell-off in cryptocurrencies this year. The news is the latest high-profile crypto bankruptcy as crypto values collapse, making Celsius the latest victim […]
---