Inside The Three Arrows Capital (3AC) Collapse And The Lessons It Has Taught ...
The Three Arrow Capital (3AC) collapse has come barely one month after the Terra collapse. Both of these crypto giants crashing in such a short time frame has put the market in one of its most volatile positions yet. The Luna collapse had reverberated through the market and 3AC had taken a lot of heat […]
---
Related News
All options are on the table for 3AC after this week's crypto market collapse triggered mass liquidations for the hedge fund. Crypto-focused hedge fund and venture capital firm Three Arrows Capital is considering the sale of remaining assets and even a bailout as it grapples with the prospect of insolvency in the wake of a violent collapse in digital asset markets. The firm, which also goes by 3AC, has hired legal and financial advisers to explore solutions for its investors and lenders, The Wall Street Journal reported Friday. Several options are on the table, including asset sales and a....
Voyager Digital lent over half of its loan book to Three Arrows Capital and announced major losses due to this exposure. The company's stock took a massive hit.
Most capital markets have done little favors this year for speculative investors. The NFT market hasn't been spared from crypto's chaos, which has led to the downfall of former top 10 tokens, CeFi platform drama, and hedge fund collapses headlined by Three Arrows Capital – which once had a roughly $10B AUM earlier this year. […]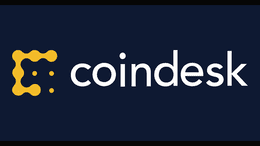 The Santiago Capital investor takes a look at what 2020 taught us about his notable economic theory.
Crypto hedge fund 3 Arrows Capital is slated to be another pillar piece of 2022's bear market headlines, joining the likes of brutal bear market moments that include Terra Luna's downfall and CeFi's drama. While rumors have swirled for several weeks now about 3AC's status, limited details with concrete information have been released. That's evolving to close out this week, as new reports have shown that 3 Arrows Capital is filing for Chapter 15 bankruptcy in New York. A Dozen Headaches & 3 Arrows Makes For Chapter 15 In a bull market, it can all be rainbows....
---