Survey Shows 1 In 10 U.S. Investors Own Crypto Despite Seeing It As A Risky A...
Crypto investment is fast becoming front and center when it comes to investing in the United States. Data has shown that the number of bitcoin investors has tripled in the last three years alone. This has mostly been sparked by the bull markets that have been experienced. A recent survey has shown the number of […]
---
Related News
A survey conducted in the UK recently reveals that two out of every five investors initially know little or nothing about cryptocurrencies. Moreover, they admitted to seeing the sector to be "non-existent or poor" before their investment. The survey exposed the ignorance of the British crypto investors' knowledge, motivations, and exposure regarding crypto investments. Related […]
Crypto continues to wax strong as more investors come into the market. Like with any investing, crypto investing comes with its own unique problems. And investors are wont to make mistakes where there is money involved. A recent survey on CryptoVantage has shown the most common mistakes made by investors in the market. The survey […]
The number of U.S. crypto investors is set to almost double in 2021, according to a new survey by Gemini. Nearly two-thirds of adults in the United States are interested in learning more about cryptocurrencies like Bitcoin (BTC) or holding them soon, according to a new survey.Gemini, a crypto trading platform owned by Tyler and Cameron Winklevoss, released a new State of U.S. Crypto Report, providing insights about consumer trends in the crypto market in the U.S. The data was collected from a national survey of 3,000 U.S. adults aged 18 to 65 with $40,000 or more in household income.The....
Digital currencies have seen significant gains in 2021 jumping 154% in value since January 1. On August 18, Cryptovantage published a study that shows 3 in 4 crypto investors said they had made money on their crypto holdings and cryptocurrencies represent 12% of the average millennial portfolio. 3 in 4 Digital Currency Investors Have Profited Following the recently published research by Cryptovantage concerning people forgetting their crypto passwords, the company published another poll surveying 1,044 people born between 1965 to 1997. The poll explains how millennials, xennials, and Gen....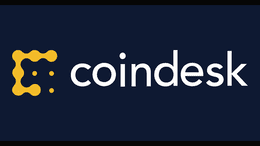 The survey data shows that cryptocurrency investing is becoming more diverse, said Gemini in its new trends report.
---