Bitcoin mining banned in Iran until September
Iran's government has placed an immediate embargo on Bitcoin and crypto mining to preserve electricity over the summer months. The recent crackdown on Bitcoin (BTC) and crypto mining in Iran has reached a new dimension with the government banning the activity over the summer.According to a report by Bloomberg, President Hassan Rouhani announced the blanket ban on Bitcoin mining in the country in an address on state television on Wednesday.The nationwide prohibition will reportedly last until September with the government keen on ensuring access to electricity for domestic consumption....
---
Related News
Iranian President Hassan Rouhani has announced that cryptocurrency mining is banned in Iran, effective immediately. The ban, which will last until Sept. 22, is imposed as many cities in the country are facing major power blackouts. Iran has banned cryptocurrency mining effective immediately, President Hassan Rouhani said on Wednesday in a televised speech at a cabinet meeting. He was quoted by the media as saying: The ban on the mining of cryptocurrencies is effective immediately until September 22. Many cities in Iran are facing major power blackouts and the government has blamed power....
According to a news report by Iran International, the Central Bank of Iran (CBI) has banned its citizens from trading bitcoin and other cryptocurrencies mined in foreign countries. Regulators Have Issued Thousands Of Licenses For Mining According to a tweet from news organization Iran International, Iran's Central Bank announced a Cabinet decision on Wednesday requiring […]
Iran, which required bitcoin miners to obtain official authorization in the country, has now reportedly banned the practice.
Since Iran began recognizing cryptocurrency mining as an industry, it has reportedly shut down 1,620 unauthorized crypto mining farms. Crypto miners initially welcomed the recognition but later said that the electricity tariffs were too high. 1,620 Crypto Mining Farms Shut Down in Iran Iranian authorities have reportedly closed down 1,620 illegal cryptocurrency mining farms since the country started recognizing cryptocurrency mining as a legal industry in July 2019. The Financial Tribune reported Monday that these mining farms were using 250 megawatts of electricity. Many of the....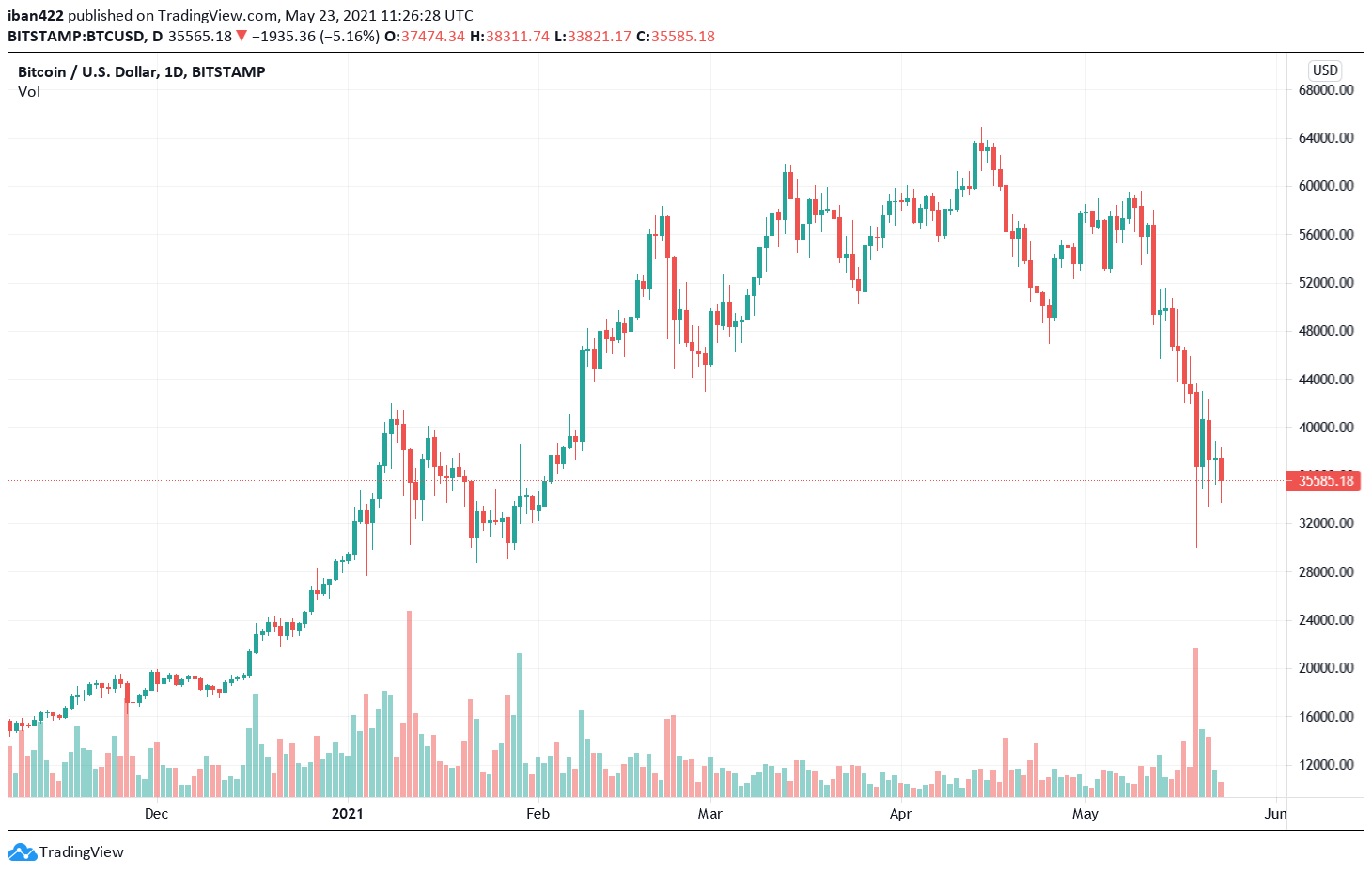 Iran is using Bitcoin mining to circumvent and lessen the effect of the economic sanctions that the U.S. and other countries have applied to the country since 2006, according to a new study by Elliptic, a blockchain analytics and financial crime compliance firm. 4.5% Of Bitcoin Mining Happen In Iran According to a new report […]
---