Senator Warren Calls Out Bitcoin's Energy Consumption — Bitcoiners Bite Back
U.S. Senator Elizabeth Warren criticized Bitcoin and cryptocurrencies yesterday in a Banking Senate Subcommittee hearing. In the hearing, Warren criticized the energy consumption that Bitcoin and other proof-of-work (PoW) cryptocurrencies need to operate. Warren also thinks cryptocurrencies are the "wild west" of investments and called for a regulatory crackdown on the industry. Some on social media were quick to bite back, however, pointing out Warren's flawed logic and perceived hypocrisy. Senator Elizabeth Warren Takes on Bitcoin Senator Elizabeth Warren declared her....
---
Related News
While detractors often cite Bitcoin's energy consumption as a negative, this doesn't automatically imply environmental impact.
A recent meetup on the Capitol Hill highlighted several key debates that will define the mining industry's development in the years to come. On Jan. 27, a group of eight U.S. lawmakers, led by Senator Elizabeth Warren, sent letters to the world's six largest Bitcoin mining companies, demanding to reveal the detailed data on their electricity consumption. This isn't the first time Senator Warren requested this information from a mining operation — last month a similar letter was sent to Greenidge Generation, which uses a natural gas plant to power its facility.These moves highlight the....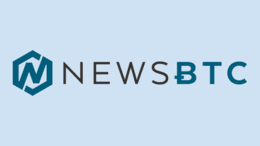 There is no denying the fact that mining cryptocurrencies and processing decentralized transactions demand large amounts of energy. As per the Bitcoin Energy Consumption Index, the total energy consumption of the Bitcoin network tops 131.12 TWh – that's almost equal to the total power consumption of Argentina. Experts claim that the energy consumption and electronic […]
U.S. Senator Elizabeth Warren has been a known crypto adversary. She claims Bitcoin and cryptocurrencies have a negative impact on the environment and facilitate cyber-attacks. She has taken a new step that could change this industry. In a letter to the U.S. Securities and Exchange Commission (SEC) Chairman, Gary Gensler, Warren called for "properly" regulations […]
U.S. Senator Elizabeth Warren has warned of the growing risks of cryptocurrency trading. She recently called on the U.S. Securities and Exchange Commission (SEC) to "use its full authority to address these risks," adding that "Congress must also step up to close these regulatory gaps." US Senator Warren Presses SEC to Step Up Crypto Oversight U.S. Senator Elizabeth Warren, who chairs the Senate Banking Committee's Subcommittee on Economic Policy, warned Thursday of the growing risks posed by the cryptocurrency market. She also blasted the SEC for the lack of....
---