XLM re-enters top-10 coins by market cap after surging nearly 30%
Stellar Lumens saw major price action after the Stellar Development Foundation signed an agreement with the Ukrainian government. Stellar Lumens (XLM) is now the ninth-largest cryptocurrency by market capitalization, overtaking Chainlink (LINK) and Binance Coin (BNB), according to data from major crypto tracking website CoinGecko. At publishing time, Stellar's market cap amounts to $6.6 billion, while LINK and BNB's market caps stand at $6.1 billion and $5.8 billion, respectively.Top-10 cryptocurrencies by market cap chart. Source: CoinGeckoStellar's return to the top-10 list comes amid....
---
Related News
It's been a tough past few days for the DeFi market. Top decentralized finance coins have surprised most of their holders, actually dumping despite a relatively strong performance by Bitcoin. In the past three days, BTC has gained over 5%, surging from $11,300 to $12,000 at the recent highs. Altcoins are not partaking in strong […]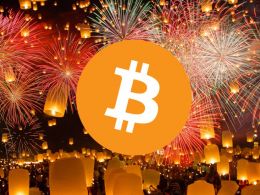 Bitcoin is surging. The exchange rate of the leading digital currency broke the $800 mark earlier this week, to reach a two-year high of about $875 today. The all-time high of over $1,100 or even over $1,200 depending on the exchange, may well be tested soon. Arguably, an even more important milestone has already been reached. Due to the increased number of bitcoins in circulation, Bitcoin breached its all-time market cap high measured in USD — in several ways. The Straight-Up All-Time High Market Cap. Probably the bluntest way to measure Bitcoin's all-time high market cap is to take the....
Cardano has been on the rise recently to the surprise of many in the space. Not only has the value of the digital asset gone up but the total value locked (TVL) on the network has also been surging. This comes off the back of a disappointing downtrend that saw ADA fall to $0.5. Nevertheless, […]
The current crypto market climate has seen bitcoin on-chain activity light up like a Christmas tree. All across the board, on-chain activity is surging. This is a result of the recent dips and recovery that has investors scampering to move their coins around to either avoid losses or make a profit and that has seen […]
Crypto markets recorded a notable rise, surging $700 billion, or 58%, over the past 21 days. The cryptocurrency market has continued a solid bullish trend in early August, with the total market capitalization nearing $2 trillion.According to data from crypto data aggregator CoinGecko, the total crypto market cap broke the $1.9 trillion mark on Aug. 9, retouching this level for the first time since May 18.Starting July 19, cryptocurrency markets recorded a notable rise, with market value surging nearly $700 billion. The market is still down roughly $700 billion from the all-time high of....
---