Michael Saylor Breaks It Down: The PoW Architecture Is A Masterpiece Of Engin...
What a week! The cryptosphere is buzzing. Did a single tweet from Elon Musk tanked Bitcoin's price? Or did weak hands surrender their coins to strong hands at a discount? Even though Elon's motives are in question, and probably have nothing to do with the environment, MicroStrategy's CEO came to the rescue. In a recent […]
---
Related News
Michael Saylor, CEO of MicroStrategy, applies his training in thermodynamics to Bitcoin in an exclusive interview with Bitcoin pioneer and futurist Austin Davis The financial and economic narratives surrounding Bitcoin (BTC) barely scratch the surface of what makes the digital asset so unique, according to Michael Saylor, CEO of MicroStrategy. In an exclusive interview with Austin Davis for Cointelegraph, Saylor calls Bitcoin "a masterpiece of monetary engineering," and one that will likely go down in history as the world's "first engineered monetary network.""Once you understand money is....
Michael Saylor, the 'bitcoin slayer' that needs no introduction, continues his attacks on everything non-bitcoin, this time unleashing his wrath on gold. It Feels Great, Says Saylor of Owning More Than 71K Bitcoins In an interview with Andrew Henderson of Nomad Capitalist, a legal finance advisory, Saylor, condemning gold as a "dying asset" and "dead money," offered his view of the future of investment: gold is out, bitcoin is in. To recap Saylor's ascent to bitcoin supremacy, his firm Microstrategy made headlines for its relentless bitcoin....
In May, an alleged "insider" claimed that a group of Bitcoin Whales were trying to get a series of positions liquidated from a big player. Justin Sun, founder of blockchain TRON, and Michael Saylor, CEO of software company MicroStrategy, were the top 2 suspect targets. The rumor has extended as Saylor announced new BTC purchases […]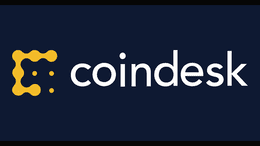 Michael Saylor has been a bitcoin evangelist and dollar doomsayer for less than 6 months. But the bits that would become his bitcoin philosophy began forming three decades ago.
Elon Musk and Michael Saylor attended a private meeting with North American bitcoin miners to propel renewable energy use.
---