LUNA, The Crypto Crash, And Mental Health Awareness Month
This week, chaos broke out across the crypto market leaving investors in LUNA with extreme losses. Horror stories are beginning to spread regarding the aftermath. Specifically, there have been widespread reports of suicide related to the crash. As such, we wanted to take a break from our normally scheduled content to put a spotlight on […]
---
Related News
Mental health is a serious issue that affects the Bitcoin community as much as any other — and should not be stigmatized.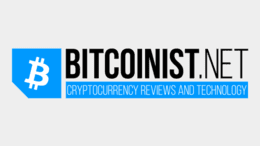 Mental health is still a taboo subject as not many who suffers from it silently ever comes out in the open to share their problems or seek medical help. One of the key reasons for that is the lack of awareness among the general masses on how to deal with and help people suffering from […]
Cryptocurrency donations platform The Giving Block facilitated the contribution, which totaled nearly $221,000 in GUSD. Trippy Bunny NFT, a new nonfungible token project built on Solana, has announced that it is donating all of its mint sale proceeds to the American Foundation for Suicide Prevention.The announcement was made on Suicide Prevention Day, a global awareness event observed globally on Sept. 10. The annual awareness day was first organized in 2003 by the International Association for Suciide Prevention. Today, it has the support of the World Health Organization and the World....
Binance CEO Changpeng Zhao shared some crypto recommendations following the collapse of TerraForm Labs LUNA and UST Coins resulting in the loss of $40 billion and affecting the whole crypto market.    The crash incident of LUNA/UST is a tragedy that has resulted in financial loss to many people, Changpeng Zhao commented in a blog post […]
As mental health continues to decline, what will happen when medicine and virtual worlds come together in the Metaverse? The world is becoming more connected as cryptocurrency, blockchain, nonfungible token projects, the Metaverse and other online communities gain popularity. However, we're also seeing rates of depression and feelings of isolation and loneliness skyrocket. This development is certainly not causal, but it is something to consider as younger generations become more involved in virtual spaces. The global COVID-19 pandemic has exacerbated a national mental health crisis.....
---