Elon Musk Shoots Down Crypto Wallet App Freewallet After It Tried to Ride His...
An attempt to capitalize on the ongoing hype around Dogecoin has backfired for the crypto wallet app Freewallet after it was called out online in a tweet from Elon Musk. Musk Proclaims 'Your app sucks,' In Blunt Tweet Directed at Freewallet Freewallet, riding on the Elon-Doge rocket of publicity, released a tweet telling people to buy and exchange Dogecoin in its crypto wallet app with a tag of the man himself. Tagging Elon Musk comes with its own risk, as apparent from the blunt reply: Your app sucks — Elon Musk (@elonmusk) February 10, 2021 An hour later, Musk decided....
---
Related News
One crypto wallet provider's marketing interaction with Elon Musk has backfired with the Tesla CEO roundly criticizing the company. Freewallet, a hosted crypto wallet service known for offering standalone storage services for cryptocurrencies has seen its marketing attempt rebuffed by Elon Musk.Responding to Freewallet's self-promotional message, Musk retorted:Any crypto wallet that won't give you your private keys should be avoided at all costs— Elon Musk (@elonmusk) February 10, 2021 Hosted crypto wallet platforms like Freewallet are often targets for criticism over the storage of....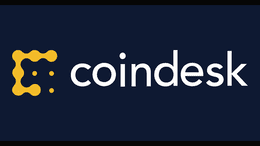 The Tesla CEO said crypto users should avoid wallets that do not give them access to their private keys
Elon Musk has changed its Twitter bio to one word: Bitcoin. The billionaire entrepreneur, whose opinion of the benchmark cryptocurrency has juggled between skepticism and praise, appeared to have taken a definite stance about it. In a tweet that followed shortly after the bio update, Mr. Musk said that "in retrospect, it was inevitable." That […]
Ethereum price saw significant upward movement after Elon Musk said that he had bought into the asset. Musk revealed this at The B Word, a bitcoin conference on which he was a panelist. As the conference carried on, the price of ethereum had surged past $2,000. Recording a 7% gain in price after the billionaire […]
Tesla CEO Elon Musk thinks governments should not try to regulate cryptocurrency. "I would say, do nothing," he recommended. Musk believes that it is not possible to destroy crypto, but governments can "slow down its advancement." Elon Musk Says Governments Should 'Do Nothing' and Leave Crypto Alone Tesla CEO Elon Musk discussed cryptocurrency and China on Tuesday at Code Conference in Beverly Hills, California. Responding to a question from New York Times columnist Kara Swisher about whether it is "the right thing" for....
---