Expect even more oversight of crypto from regulators, says eToro
Yonni Assia believes that unprecedented retail investor interest will push regulators to be more proactive about crypto regulation. Crypto-friendly trading platform eToro is expecting regulators to ratchet up their oversight of the crypto industry, given the increasingly high levels of participation by retail traders and smaller investors. In comments for the Financial Times, the Israel-based company's CEO, Yonni Assia, said:"We are seeing a significant increase in the interest of retail investors and traders in the crypto market. As a part of that growth we should expect also regulators....
---
Related News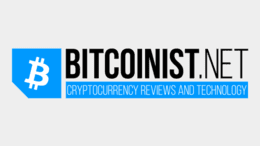 Yesterday, eToro, the multi-asset platform with over 14 million registered users globally, announced that it is launching its new staking service. eToro's staking service will initially be for Cardano (ADA) and TRON (TRX). Cardano staking is a new addition to the crypto space, and eToro is delighted to be one of the first to support this.  eToro CEO and Co-founder Yoni Assia commented, "eToro has a large and active crypto community and our goal is […]
The digital currency firm Etoro has revealed it is laying off 100 workers or roughly 6% of the company's workforce. Furthermore, Etoro disclosed that the company is terminating the special purpose acquisition company (SPAC) merger planned with Fintech Acquisition Corp. Etoro says the company plans to raise funds privately now and aims to raise $800 million to $1 billion. Etoro Cuts Staff, SPAC Deal Canceled The Tel Aviv, Israel-based social trading and crypto investment platform Etoro is laying off around 6% of the firm's staff. The company's CEO and co-founder Yoni....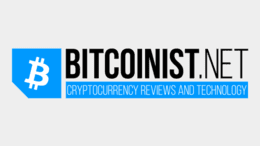 First two in a series of tokens to be added this year on eToro UNI is eToro's first token in decentralized finance trading infrastructure eToro, the world's leading social investment network, today announces it has added Chainlink (LINK) and Uniswap (UNI) to its crypto offering, bringing the total number of tokens that people can invest […]
Is ADA looking like the next XRP? Rumors of regulatory concerns are flying around as eToro delists the token. Hoskinson argues back calling on the widespread misinformation, he is not worried about ADA's future. A recent announcement from eToro seemed to have put Cardano in hot waters. The cryptocurrency exchange said it would be limiting […]
Etoro, an Israel-based trading platform, has taken action on its platform regarding the trading of cardano and tron. Now, U.S.-based customers will have limited functionality with these cryptocurrencies on the Etoro platform starting in December. Etoro explained in a post that these new measures were a consequence of "business-related considerations in the evolving regulatory environment." Etoro Limits Cardano and Tron Trading for US-Based Customers Etoro, one of the most important Israel-based trading companies, has limited tron and cardano trading for users based....
---