El Salvador's Bitcoin wallet Chivo scores $52M in remittances in 2022
El Salvador payment app Chivo processed $52 million in remittances over the past 6 months, as expatriates make use of commission-free BTC transfers. Salvadorans living abroad have sent over $50 million in remittances from January to May this year, according to the El Salvador Central Reserve Bank.Douglas Rodríguez, president of the El Salvador central bank, unpacked the general economic outlook for the country on the local television news program Frente a Frente on Wednesday.A major takeaway was the $52 million of remittances processed by national digital wallet service Chivo through the....
---
Related News
El Salvador tapped crypto software firm AlphaPoint to fix numerous problems with its state Chivo wallet and help citizens adopt Bitcoin.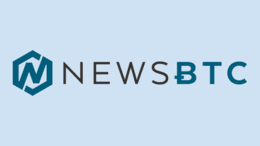 Nayib Bukele, El Salvador president, has claimed that 2.1 million citizens are using the new government-backed Chivo cryptocurrency wallet. In a tweet, he implied the apparent success of Bitcoin in the country. El Salvador recently adopted bitcoin as a legal tender on September 7, 2021, being the first country to do so. Related Reading | Just 10 Days After El Salvador's "Bitcoin Day", President Bukele Confirms 1.1 Million Citizens Have Chivo Wallet On Saturday afternoon, president Nayib Bukele shared this update with his 2.9 million Twitter followers. He claimed that Chivo "now has....
Discussing and explaining the technicalities of El Salvador's government-directed bitcoin wallet, Chivo.
President Bukele revealed gas stations in El Salvador will begin selling each gallon of fuel at a $0.20 discount for those who pay using the Bitcoin Chivo wallet.
El Salvador President Nayib Bukele gives us an update on the adoption progress of their government Bitcoin app - Chivo Wallet.
---