DeFi Yield Protocol (DYP) Witnesses Massive Growth Following Binance Smart Ch...
DeFi Yield Protocol (DYP) continues to attain popularity within the decentralized finance sector. Since the launch of the staking dAPP three months ago, DYP Protocol has experienced massive growth in its community. DeFi Yield Protocol The yield farming platform has over $39 million locked in its ETH staking contract and has paid 7,064 ETH worth over $14 million to liquidity providers. DYP has also experienced a 20x increase in liquidity on popular decentralized exchange Uniswap. At the moment, more than $21,000,000 in liquidity on Uniswap on the DYP/ETH. DYP has also expanded its ecosystem....
---
Related News
Since February 2020, we have seen a steady growth of the blockchain space and, most significantly, decentralized finance. While DeFi isn't entirely new, the network's growth has been more aggressive this year than it has ever been. The distribution of COMP governance token and the introduction of yield farming protocols around June this year has made DeFi the most engaging conversation in the blockchain space, no doubt. DeFi Yield Protocol (DYP) Decentralized finance has only grown this much because of the control and ease it offers users. By allowing users to utilize....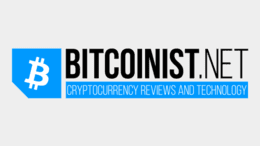 High gas fees still plague Ethereum and the plan to upgrade isn't fast enough for the pace the industry is moving at. Crypto market participants are demanding more options. Projects such as DeFi Yield Protocol and countless others are moving to Binance Smart Chain. Here's why the newly launched bridge between DeFi Yield Protocol to […]
Two Ethereum-native DeFi protocols are headed to Binance Smart Chain, but critics doubt the layer-1 has staying power Today, yield aggregator Harvest Finance and multi-service platform Value DeFi — two Ethereum-native decentralized finance (DeFi) protocols accounting for nearly a billion dollars in total value locked between them — announced planned expansions to Binance Smart Chain, the smart contract platform built by crypto exchange giant Binance.Not everyone in the Ethereum community is ready to take BSC seriously, however. Harvest, which is among the largest yield aggregators and....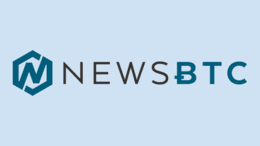 DeFi Yield Protocol (DYP), a leading crypto yield farming ecosystem offering an innovative yet secure way for the crypto community to earn returns just grew bigger. The platform handling over $45 million in crypto assets has recently integrated Binance Smart Chain (BSC) to its staking and governance infrastructure. By doing so, it has enabled enhanced […]
Here at Bicoinist, we're covering the Binance Smart Chain's growth as it happens. They might be the world's biggest cryptocurrency exchange, but we're still in awe of what Binance built seemingly overnight. And about the contributions they've made to the DeFi space in such a short period of time. But, can the Binance Smart Chain […]
---