More institutions will warm up to crypto once market cap hits $2T: eToro
"Only by widening the playing field and facilitating more participation will crypto reach and maintain a market cap of $2 trillion and beyond." A new report from advisory firm Aite Group, that was commissioned by exchange platform eToro, reveals there are still barriers hindering institutional adoption of crypto.Based on interviews with 25 institutional market participants, the report states the crypto market could reach a $2 trillion market capitalization if more institutional players were to get on board amid more favorable conditions. These firms would be more likely to adopt crypto if....
---
Related News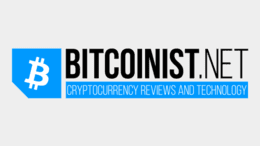 Yesterday, eToro, the multi-asset platform with over 14 million registered users globally, announced that it is launching its new staking service. eToro's staking service will initially be for Cardano (ADA) and TRON (TRX). Cardano staking is a new addition to the crypto space, and eToro is delighted to be one of the first to support this.  eToro CEO and Co-founder Yoni Assia commented, "eToro has a large and active crypto community and our goal is […]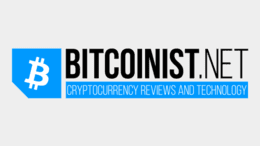 The cryptocurrency market is trending once again, thanks to Bitcoin's big breakout and rally beyond $40,000. Altcoins are also following the BTC's lead, which in turn has sparked massive FOMO amongst retail investors, alongside institutions. Investors are flooding eToro like never before, causing new user registrations to grow 25 times the number the company was seeing the year prior. But it isn't all due to Bitcoin, eToro themselves are also offering an incentive that is […]
The digital currency firm Etoro has revealed it is laying off 100 workers or roughly 6% of the company's workforce. Furthermore, Etoro disclosed that the company is terminating the special purpose acquisition company (SPAC) merger planned with Fintech Acquisition Corp. Etoro says the company plans to raise funds privately now and aims to raise $800 million to $1 billion. Etoro Cuts Staff, SPAC Deal Canceled The Tel Aviv, Israel-based social trading and crypto investment platform Etoro is laying off around 6% of the firm's staff. The company's CEO and co-founder Yoni....
Is ADA looking like the next XRP? Rumors of regulatory concerns are flying around as eToro delists the token. Hoskinson argues back calling on the widespread misinformation, he is not worried about ADA's future. A recent announcement from eToro seemed to have put Cardano in hot waters. The cryptocurrency exchange said it would be limiting […]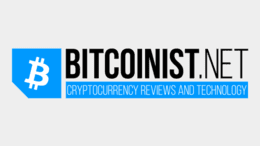 First two in a series of tokens to be added this year on eToro UNI is eToro's first token in decentralized finance trading infrastructure eToro, the world's leading social investment network, today announces it has added Chainlink (LINK) and Uniswap (UNI) to its crypto offering, bringing the total number of tokens that people can invest […]
---