The year 2021 will bring DeFi into adolescence
2021 will be a pivotal year for DeFi by transforming the way we see financial services and the future of money. Following the explosive growth of decentralized finance in the second half of 2020, we're asking ourselves what the next chapter will look like. What would it take for DeFi to expand beyond crypto-native assets and communities and start eating financial services as we know it?The second half of 2020 surpassed many of our expectations, and the market has only accelerated since then. Total value locked in DeFi rose from less than $1 billion at the start of June to $13 billion at....
---
Related News
During the last year, Ethereum has dominated the decentralized finance (defi) ecosystem but a number of other blockchain projects plan to join the fray. The second layer, smart contract protocol RSK aims to bring the defi demand to the Bitcoin blockchain and there's already a few RSK-based defi projects in the wild. In the world of defi, users leverage applications that delegate traditional finance concepts like issuing assets, lending, borrowing, trading, and earning interest in a noncustodial manner. Crypto proponents have certainly noticed the creative and sometimes highly....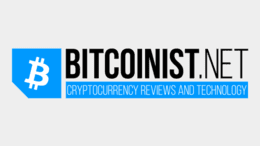 If participating in DeFi doesn't make you feel like standing at the gates of disruption, just waiting for someone to turn around the key, you're likely doing it wrong.  To contextualize the changes in DeFi over the last year, it is essential to recap that, just one year ago, in April of 2020, the now $51 Billion of value locked in DeFi protocols reached an All-Time-High of a "mere" 700 million. Because of this, it […]
The founder of defi-related fintech Yield believes 2021 will be the year that decentralized finance (defi) becomes a "common term" in the financial industry, as the sector is now taking it seriously and building R&D labs. The Financial Industry Is Now Taking Defi Seriously, Says Expert During an interview with news.Bitcoin.com, Tim Frost, who also worked in the development and growth at early stages of crypto companies such as QTUM, NEO, Paxful, Polymath, among others, forecasted that in the next 12 months, the total value locked up will pass $100 billion in the defi industry.....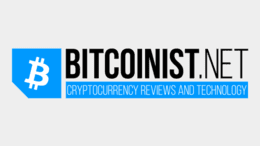 The entire world is now paying attention to Bitcoin after the cryptocurrency grew in value over five times in 2020 alone. But, as positive as 2020 was for Bitcoin, 2021 may usher in a new era of possibility and value for Bitcoin. The new Stacks blockchain, which you may recognize as Blockstack, will bring smart contracts, decentralized apps, and DeFi to the top cryptocurrency for the first time; Here's what that means for Bitcoin and […]
In a press release this week, the team at Algorand has announced that Algomint, the "golden bridge to the Algorand DeFi ecosystem", is coming to market in Q3 2021. The platform will bring liquidity and unlock further DeFi potential in the Algorand network. Algomint The Algomint platform will allow users to engage in investing, trading, […]
---