Bitcoin Will Not Go Down Below $28,000, Asserts On-Chain Analyst
Many traders agree that the pair could continue its move lower, forming a potential Head and Shoulder pattern, a bearish reversal structure.
---
Related News
An ongoing bull run in the Bitcoin market might extend until the price hits $60,000-64,000 area, asserts an independent analyst. The pseudonymous entity tweeted Wednesday that BTC/USD needs to hold support above $42,000 to validate its prolonged bullish setup. On the other hand, slipping below the said price floor would signal bearish deviation. "As long […]
A recent wild run-up in the Bitcoin market faces risks of faltering as traders hesitate to buy the cryptocurrency at higher rates, asserts Marc Principato.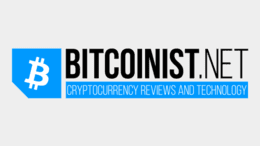 Bitcoin has undergone a strong drop since its $12,500 highs set in August. The coin now trades for $10,500, having dropped as low as $9,800 just a few weeks ago. Bitcoin is currently consolidating between $10,000 and $11,000, barely deviating from this range. Some fear that this price action is a precursor to another capitulation event, as seen in late 2018. One on-chain analyst asserts that this is not the case: he says that Bitcoin […]
The forex analyst highlighted higher accumulation near the said price level by the richest 100 bitcoin wallet holders.
There are more reasons to hold Bitcoin than to sell it for short-term gains, according to independent financial consultant Alan Masters.
---