Bitcoin Eyes $30K as UK Vaccine Approval Boosts Risk Appetite
Bitcoin secured yet another record high level on Wednesday, helped by news of Anthony Scaramucci's SkyBridge Capital investment's investment into the cryptocurrency space. The benchmark cryptocurrency topped at $28,580 during the Asian morning session after reports revealed that the investment management firm had purchased $182 million worth of Bitcoin. The news soon followed a dramatic […]
---
Related News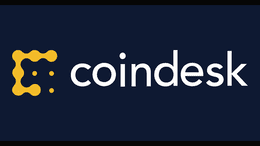 Price reaction to vaccine breakthrough renews dialogue over whether bitcoin trades like a risk-on asset, inflation hedge or neither.
Following highly volatile Bitcoin price action in the aftermath of its vaccine-induced drop, crypto traders explain where BTC is headed next. The price of Bitcoin (BTC) has seen extreme volatility in the past 24 hours. After the Dow Jones Industrial Average abruptly rose by more than 800 points, BTC plunged in tandem with gold. Within five hours of achieving a four-day peak at $15,840, the dominant cryptocurrency abruptly plummeted 6.5%. Following the correction of BTC, analysts and traders remain divided on its near-future prospects.The short-term pullback of Bitcoin, which happened....
This morning, news broke that Cambridge, Massachusetts-based biotech firm Moderna, had reached 94.5% efficiency in preventing the onset of COVID with their in-the-works vaccine. Bitcoin responded with a rally, but the last time around when Pfizer revealed their success rate, the cryptocurrency plummeted by over $1,000. With the likelihood of an effective vaccine growing, and […]
Bitcoin apparently did not like all the fanfare regarding over good results in a COVID-19 vaccine trial. Bitcoin (BTC) fell sharply in price this morning as pharmaceutical company Pfizer, in collaboration with biotech company BioNTech, announced a breakthrough in its COVID-19 vaccine.Bitcoin fell approximately $1,000, over 6%, Between 7 and 10 am EST today on the vaccine news, from $15,800 down to a daily low near $14,815, based on TradingView data. Crypto's pioneer asset bounced slightly by time of publication, sitting near $14,908. Source: TradingView.comEarlier this morning, Pfizer....
A vaccine merely triggers inflation, allowing more institutions/investors to exchange their cash holdings for the cryptocurrency.
---