Sandbox Games and NFTs: Microsoft and Enjin Issue Minecraft-Compatible Blockc...
Players who enjoy the best-selling video game Minecraft will be able to transfer blockchain-based non-fungible token (NFT) assets into the game. Microsoft and the company Enjin have issued Minecraft-compatible NFTs in order to celebrate the International Day of Women and Girls in Science. Minecraft-Compatible Non-Fungible Tokens The video game Minecraft is the most popular game today and the creators have sold 200 million+ copies since it was launched by Mojang Studios. According to the announcement, the latest blockchain-based items are meant to "champion women in science and....
---
Related News
Microsoft's new game rewards players with NFTs that unlock secret games inside Minecraft. Tech giant Microsoft and blockchain developer Enjin have teamed up to release a game celebrating women in science that rewards players with Minecraft-compatible non-fungible tokens."Azure Space Mystery" is an interactive, fictional online game designed to celebrate the International Day of Women and Girls in Science. Players work to save the International Space Station, and on completion they can claim a limited edition NFT.During gameplay, players will also learn about prominent European female....
"We wanted to show Mojang that it could be done in a way that benefited them and benefited their player base," said MyMetaverse CEO Simon Kertonegoro. Despite Minecraft creator Mojang Studios being against the integration of nonfungible tokens (NFT), a Metaverse-focused firm managed to introduce NFTs into several games including its own Minecraft server.In an interview with Cointelegraph, Oscar Franklin Tan, the Chief Financial Officer of blockchain gaming firm Enjin, and MyMetaverse CEO Simon Kertonegoro shared how they were able to connect the dots and implement NFTs into Minecraft....
Epic Games CEO Tim Sweeney has responded to Minecraft rejecting NFTs by reaffirming his stance regarding the matter. Minecraft Says No To NFTs, Epic Games Tim Sweeney Keeps Open View A couple of days back, the super popular videogame Minecraft released an official statement in relation to non-fungible tokens and blockchain technology. The company was […]
Minecraft is on the short-list of iconic video games that have truly stood the test of time. The title has endured over a decade of innovation in gaming, and still stands as a highly respected, highly engaged title. This week, the staff at Minecraft released a blog post titled "Minecraft and NFTs," establishing the Microsoft-owned […]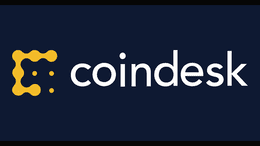 To celebrate the International Day of Women and Girls in Science, players earn badges while learning from prominent female scientists.
---