Targeted phishing scam nets $438K in crypto and NFTs from hacked Beeple account
Links posted to a fake Louis Vuitton non-fungible token (NFT) raffle were made to capitalize on a recent real collaboration between Beeple and the luxury fashion brand. Digital artist and popular non-fungible token (NFT) creator Mike Winkelmann, more commonly known as Beeple, had his Twitter account hacked on Sunday, May 22 as part of a phishing scam.Harry Denley, a Security Analyst at MetaMask, alerted users that Beeple's tweets at the time containing a link to a raffle of a Louis Vuitton NFT collaboration were in fact a phishing scam that would drain the crypto out of users' wallets if....
---
Related News

Around $70,000 was stolen using Beeple's hacked Twitter account with a phishing link posted on his Twitter. Famous digital NFT artist Mike Winkelmann's (Beeple) Twitter account was hacked, and it has been sharing a phishing link that can hack and steal crypto from another person's crypto wallet once clicked. Beeple has been a target of […]
Other users in the crypto Twitter Community believe lax security management is to blame for the latest phishing scam aimed at Beeple's fans and followers. Non fungible token (NFT) artist Mike "Beeple" Winkelmann has found himself the target of phishing scammers yet again, warning users that the URL link to his official Discord server was "hacked" — sending unaware new members to a wallet draining Discord channel if they follow the link. In an Oct. 3 post, the NFT artist warned users not to go into the "fraudulent" Discord channel and verify as it will "drain your wallet." it appears our....
CEO of Binance, Changpeng Zao has alerted users about a massive SMS phishing scam that is targeted towards Binance users. The scam of the world's largest cryptocurrency exchange platform is redirecting users to a malicious website to harvest credentials. Changpeng Zhao tweeted on Friday There is a massive Phishing scam via SMS with a link […]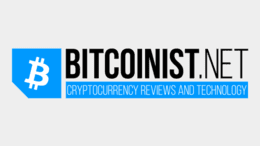 Hackers keep trying new ways to loot money in crypto and fiat. This time, scammers hacked a Twitter account of the Indian Embassy in Oman to promote an XRP scam that requires users to click on a phishing link. In order to appear legitimate, the scammers replaced the account profile image with Ripple's CEO, Brad […]
Cryptocurrency exchange Binance has warned investors of a "massive phishing scam via SMS." The scammers sent SMS messages to crypto users informing them of a withdrawal request from an unknown IP address they may want to cancel. Massive Phishing Scam Targeting Crypto Investors Binance CEO Changpeng Zhao (CZ) tweeted Friday: There is a massive phishing scam via SMS with a link to cancel withdrawals. It leads to a phishing website to harvest your credential as in the screenshot below. According to the Binance boss, scammers sent SMS messages to cryptocurrency investors....
---