Skybridge Capital's Scaramucci on Crypto Boom: 'The Institutions Are Not There'
Anthony Scaramucci, CEO of Skybridge Capital, a multi-asset class investment firm, says he thinks the institutional investment boom in cryptocurrencies has been greatly exaggerated. In an interview given to Bloomberg last week, Scaramucci stated that most institutions are still not interested in cryptocurrency as an investment and that only 10% are actively investing in crypto. Anthony Scaramucci Thinks Institutions Are Still Not Big on Crypto Anthony Scaramucci, CEO of Skybridge Capital, thinks there is still a long way until bitcoin and cryptocurrencies are embraced by....
---
Related News
Skybridge Capital's Anthony Scaramucci is once again making waves in the bitcoin market. This time, with the predicted value of bitcoin which he put at one of the highest ever seen in the space. For Scaramucci, investing in bitcoin has been a no-brainer, taking both a personal and corporate stake in the digital asset. However, […]
Global investment firm Skybridge Capital has launched a bitcoin fund with $25 million. The founder of the company, Anthony Scaramucci, is bullish about bitcoin. "It's the first inning," he said, adding that "You are about to see that wave of early adoption by the institutional community." Skybridge's Bitcoin Fund Starts Trading Skybridge Capital has launched its highly anticipated bitcoin fund. Founder Anthony Scaramucci said on CNBC Tuesday that the fund "started trading today with $25 million of the firm's capital." He added that it....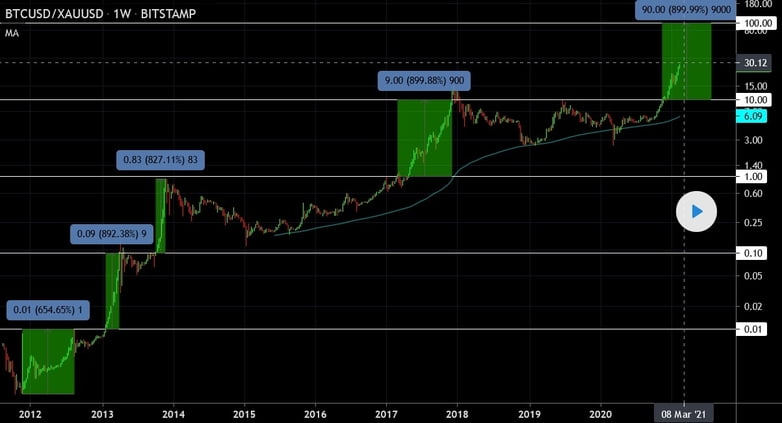 Anthony Scaramucci predicted Bitcoin's price will absorb some of the increase in dollar volume. In an interview for CNBC's Squawk Box program, the Skybridge Capital founder said the stimulus package passed by the administration will be good for BTC holders. Every time we do this, it's very, very good for the people who own the […]
The CEO of Skybridge Capital, Anthony Scaramucci, has announced that the firm will launch an Ethereum fund. The fund is planned to be a private fund. Alongside this, Skybridge Capital has filed for an Ether ETF with the SEC. The fund already has a pending Bitcoin ETF filed with the SEC. Anthony Scaramucci was on […]
The New York-based Skybridge Capital cofounder, Anthony Scaramucci, recently explained that this week's Gamestop fiasco is positive for the global cryptocurrency bitcoin. Scaramucci's statements follow the global investment manager's recent dive into the crypto economy by gathering exposure to over $300 million worth of the cryptocurrency. Skybridge Capital Cofounder Says Gamestop Stock Activity Bolsters the Concept of Bitcoin The recent Gamestop stock saga has shown the world the power of social media and financial technology combined. Meme lords, Redditors, Discord....
---