Chinese Firm Bit Mining Invests $9M to Build 100 Megawatt Bitcoin Farm in Kaz...
Shenzhen-based Bit Mining is planning to construct and operate a 100 MW crypto-mining data center in Kazakhstan. The project will be implemented in partnership with two local companies that will also provide the enterprise with an array of services. The total amount of the investment will exceed $9 million. Kazakhstan to Host New 100 MW Crypto Mining Facility Bit Mining announced this week it has entered into a binding investment term sheet with a Kazakhstani entity. The two companies will cooperate on the construction of a new crypto mining facility in the Central Asian republic. The....
---
Related News
A Chinese-Iranian Bitcoin mining facility is set to resume operations after being forced to shut down earlier in the year. After four months of closure, Iran's largest Bitcoin mining facility is set to resume its operations.According to a report by IranWire, the decision to restart operations at the Bitcoin mining farm was due to massive financing put up by Chinese backers.Located in Rafsanjan, a city in the Kerman Province of Southeast Iran, the Bitcoin (BTC) mining farm was at the center of controversy earlier in 2021.Back in January, the authorities in the province ordered the closure....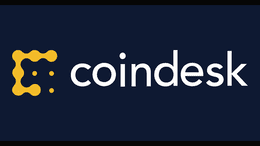 MineSpot, a company previously unknown in the crypto mining industry, is opening a 160-megawatt mining venue in Siberia.
Per a press release, Blockstream and Block will build a Bitcoin mining facility powered 100% by renewable energy. The BTC mining operation will use Tesla Solar panels that will provide 3.8 Megawatt (MW) and the Tesla Megapack batteries that will provide 12 Megawatt/hours (MWh) of power. Related Reading | Anti-Bitcoin 'Shark Tank' Investor Kevin O'Leary […]
On December 9, the Nasdaq-listed cryptocurrency mining company, Marathon Patent Group, announced the firm is purchasing 10,000 Antminer S-19j Pro units from the Chinese mining manufacturer Bitmain. According to Marathon, after the acquisition of next-generation bitcoin miners, the company will have an aggregate total of 33,560 ASIC miners with up to 3.56 exahash (EH/s) of hashpower. Marathon Patent Group, Inc. (NASDAQ:MARA) has partnered with Bitmain once again to purchase another 10,000 application-specific integrated circuit (ASIC) bitcoin miners. In addition to the recent purchase,....
The bitcoin miner announced that it signed contracts and started constructing a 210 megawatt farm in Argentina.
---