DeFi summer 3.0? Uniswap overtakes Ethereum on fees, DeFi outperforms
Fees spiked to a high of $8.36 million for Uniswap on June 15, beating out Ethereum on the same day at $7.99 million, and coincided with an 8.7% pump for UNI. Decentralized exchange (DEX) Uniswap has overtaken its host blockchain Ethereum in terms of fees paid over a seven-day rolling average.The surge appears part of a recent spate of high demand for DeFi amid the current bear market. Decentralized finance (DeFi) platforms such as AAVE and Synthetix have seen surges in fees paid over the past seven days, while their native tokens, and others such as Compound (COMP) have also boomed in....
---
Related News
Over the summer months, Ethereum transaction fees ran hot, causing the DeFi trend and Uniswap token swapping boom to finally run out of steam. But as transaction fees begin to pick up again after a period of inactivity and downtrend, could it be a signal that another phase of DeFi dominance is about to start? […]
The top 100 DeFi tokens showed signs of recovery after last week's mayhem, and many of the these tokens registered double-digit gains. This past week, the decentralized finance (DeFi) ecosystem tried gaining some momentum amid the bear market crash. Uniswap saw a trend reversal and overtook Ethereum regarding network fees paid. However, not all DeFi protocols were as lucky, as Bancor had to pause its "impermanent loss protection" in the wake of a hostile market.DappRadar's report shows that the GameFi ecosystem continues to thrive despite the current downturn in the market. Solend....
Ethereum is the primary cryptocurrency benefiting from the DeFi trend. And while a rising tide lifts all boats, the demand for the top-ranked altcoin is second-to-none. And while Ethereum is dominating the crypto market right now, its DeFi that is dominating the headlines in the media, not the altcoin that makes it all possible. DeFi […]
Ethereum is the top dog when it comes to DeFi. Other decentralized finance tokens are built on its blockchain and require ETH gas fees to transact. This also could be why the top-ranked altcoin is held up a lot better than the rest of the DeFi space, which has fallen on average 60% across the […]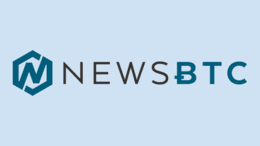 It's been a tough past few weeks for the DeFi market. Leading coins pertaining to decentralized finance have undergone strong corrections as buying pressure from the summer subsides, resulting in a mass of early adopters taking profits. The average DeFi coin fell by 65% from its summer highs to the lows set just a few […]
---