eToro Adds Bitcoin As Investment Option
Social investment network eToro announced today that bitcoin has been added as an investment option on the service's OpenBook platform, allowing their 3 million users to easily throw in a small investment. This three-click process is designed to be as simple as possible, and it's classified bitcoin as a stock in hopes of getting more investors attracted to it. eToro allows the investor to select an amount, or enter their own. eToro is currently quoting Mt. Gox pricing, and takes 1 percent of the transaction value for themselves. The company notes that trades are executed 4 times daily....
---
Related News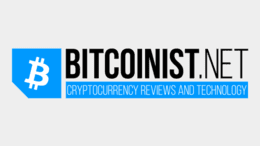 First two in a series of tokens to be added this year on eToro UNI is eToro's first token in decentralized finance trading infrastructure eToro, the world's leading social investment network, today announces it has added Chainlink (LINK) and Uniswap (UNI) to its crypto offering, bringing the total number of tokens that people can invest […]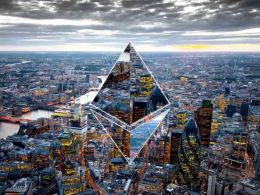 eToro, the social trading and assets brokerage firm which offers complicated and highly risky CFDs that do not hold the underlying assets, has added Ethereum to its trading platform. Yoni Assia, co-founder and CEO of eToro, told Finance Magnates: "We are very proud to add Ethereum to our platform, as a regulated financial institution we have to make sure there is sufficient liquidity and pricing for every asset we add to the platform, and today with a market cap of over 1B USD we see more and more interest from our traders worldwide to trade and invest in Ethereum." Six million users trade....
In 2020, holding the top 100 altcoins equally was a more lucrative investment than Bitcoin up until Dec. 18, according to eToro. Investors who knew when to swap Bitcoin (BTC) and altcoins could have boosted their gains significantly in 2020, according to new research from eToro, the popular social trading platform. The challenge, of course, is pinpointing when the coveted alt season begins. In its latest quarterly report, eToro breaks down various cryptocurrency investment themes related to the 2020 bull market. It also devotes an entire section to alt season – the part of the....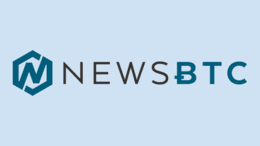 Today, multi asset investment platform eToro announces its plans to participate in the highly anticipated Spark airdrop, making it the first major exchange to lend its support to the Flare project. eToro's global network of 16 million registered users will have access to the new smart contracts token. Spark is the native token of the […]
Is ADA looking like the next XRP? Rumors of regulatory concerns are flying around as eToro delists the token. Hoskinson argues back calling on the widespread misinformation, he is not worried about ADA's future. A recent announcement from eToro seemed to have put Cardano in hot waters. The cryptocurrency exchange said it would be limiting […]
---