Ultracoin Price Trending Up Amid Marketing Redesign
Originally launched in February 2014, Ultracoin offers 30-second transaction times using the ASIC-resistant Scrypt-ChaCha algorithm. Although it has never gained a widespread following, Ultracoin persevered throughout what has been a tumultuous year for altcoins. Recently, the Ultracoin price has trended upwards, perhaps in part due to a new marketing initiative launched by the coin's director. Also read: Ultracoin Sponsors Great Pacific Racer Elsa Hammond. Ultracoin Price Trending Up Amid Marketing Redesign. Long-time Ultracoin community member Steven "Rapture" became Management Director....
---
Related News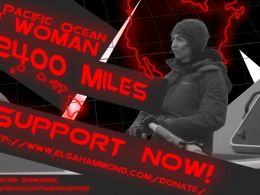 The Great Pacific Race 2014 is the world's first rowing race across the Pacific Ocean. Teams of one, two, and four will compete in a journey to row across the Pacific Ocean from Monterey, California to Honolulu, Hawaii. The race is expected to take anywhere from 30 to 90 days based on crew size in the boats. The racer's boats are only powered by muscle without any help from sails or engines. Ultracoin and Bitcoin Woman Magazine are pairing up to sponsor racerElsa Hammond for the race that will last up to three months. Ultracoin is an Altcoin with a blazing fast transaction time of six....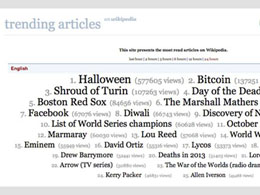 Well here's the surprise of the century. Not long ago, Bitcoin was trending on Chinese search engine Baidu. And then it was trending on Yahoo. It didn't end there, though. It began to trend on Google, too. But now, the very topic of Bitcoin is trending on Wikipedia (see above image, via Reddit). With over 137,000 views today, it's put in second place right behind Halloween. That's pretty impressive. That makes the cryptocurrency a more popular read than, say, Boston Red Sox, Facebook, and Eminem's new album on the online encyclopedia. Pretty impressive. Oh, and Happy Halloween!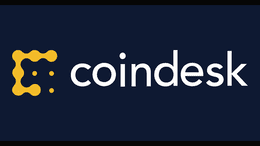 Regulatory scrutiny is likely garnering more attention for monero amid an upward-trending broader market.
Queries on Google for Bitcoin reached its highest level alongside its spot price. As of this week, Google Trends, a metric to measure general interest in trending topics, returned a value of 100 for the US search query for the keyword 'Bitcoin.' That is more than three times higher than the value of 30 observed […]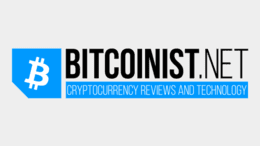 Building a digital marketing strategy can be a daunting task in this day and age. There are many options to choose from, yet every brand and company is unique. Using artificial intelligence, as Ojamu does, may be the next frontier. Transforming Digital Marketing There is a growing focus on digital marketing strategies to suit the […]
---