Oscar Mayer auctions one-off pack of 'Hot DOGE' Wieners
Oscar Mayer is auctioning off a one-of-one pack of "Hot Doge Wieners" on Ebay, with bids hitting $3050 before bidding was paused American manufactured meat company Oscar Mayer is auctioning off a one-of-one pack of "Hot Doge Wieners" on Ebay. The limited edition pack of Dogecoin themed wieners includes 10 sausages and a picture of the beloved Shiba Inu dog on the packaging, along with the "cash equivalent" of 10,000 Dogecoin (DOGE). The auction is set to close on Aug. 7 however the listing has been temporarily taken down with the firm noting on Twitter today that "you guys really took this....
---
Related News
Oscar Mayer's auction of their one-of-a-kind Dogecoin-themed pack of hotdogs "Hot Doge Wieners" sells for $15k. Oscar Mayer's Hot Doge Wieners Auction Closes At $15k Oscar Mayer initially announced an auction for these Dogecoin-themed wieners five days back, with a starting bid of $0.99. The pack of hotdogs also came with 10k DOGE in value. […]
After a great number of well known product brands like Burger King, Axe, Snickers, Milky Way, and Slim Jim have been riding the dogecoin hype, the American meat and cold cut manufacturer ​​Oscar Mayer has also jumped on the dogecoin bandwagon. Similar to Axe, Oscar Mayer has also created a dogecoin-centric product and is auctioning a "10-pack of weenies" that features the famous Shiba Inu. A 10-Pack of Doge-Themed Weenies Oscar Mayer is a well known hot dog and cold cuts as the Kraft Heinz-owned firm has been around for years. In fact, the Mayer brothers started....
Dogecoin continues to show out different ways that it can be used to push products in the market. Burger King Brazil had recently announced it would be taking Dogecoin payments for dog food. Now meat-packing and cold cut company Oscar Mayer has auctioned off a one-time pack of Doge-branded hot dogs. The auction took place […]
While dogecoin fans saw the first crypto-scented Dogecan body spray made by Axe, Oscar Mayer's 10-pack of dogecoin branded weenies, and an augmented reality game called Dogemon Go, supporters now have the opportunity to attend a DOGE-centric festival called "Dogepalooza." The dogecoin-themed event will have live entertainment from major artists like Dionne Warwick, Damon Elliott, and Chloe Flower. Dogepalooza 2021 Fans of the meme-based crypto-asset dogecoin (DOGE) are throwing a festival dedicated to the digital currency and its economy. Dogepalooza 2021 of course....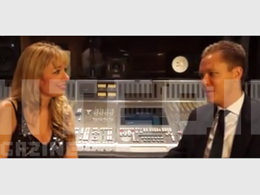 I had the opportunity to sit down at Premier Studios with Trace Mayer as he got ready to attend this year's Money 20/20 conference. Join us as Trace Mayer discusses the CEO panel of Bitcoin companies for Money 20/20, Bitcoin security, Bitcoin for beginners, investments in Bitcoin and much more! This is one interview you will not want to miss! For more info: Trace Mayer; www.bitcoin.kn; www.freebitcoinguide.com. Read More: bitcoin mayer trace
---