Price analysis 4/7: BTC, ETH, BNB, XRP, ADA, DOT, UNI, LTC, LINK, THETA
Altcoins retraced to key lower support levels after Bitcoin price dropped below $56,000, but will traders view the dip as a buying opportunity? According to CoinShares, the institutional inflow into crypto products hit $4.5 billion in Q1, which is 11% higher than the intake seen in Q4 2020. This shows that institutional interest is on the rise but the quarter-on-quarter growth has slowed down from the 240% recorded in Q4 2020. As Bitcoin price moves higher, more funds are needed to sustain the levels. Therefore, if institutional inflows do not pick up in the next few days, Bitcoin (BTC)....
---
Related News
THETA started a strong increase from the $6.50 support zone against the TetherUS. The price is now up over 25% and it is likely to continue higher above $15.00. THETA started a strong rally above the $8.00 and $10.00 resistance levels against the TetherUS. The price is trading nicely above $12.00 and the 100 simple […]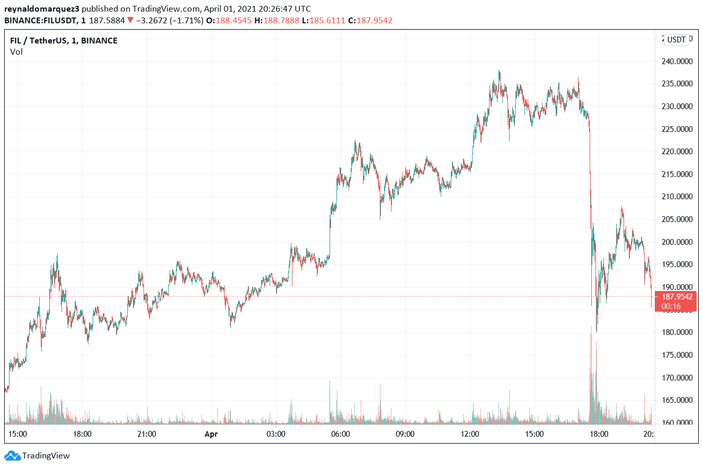 After a rough start, Filecoin has managed to break into the top 10 leading cryptocurrencies by market capitalization. After overtaking Chainlink (LINK) and Theta Network (THETA), with a rally of 138% in one week and 418% in one month, FIL took over the tenth position. Founded by Juan Benet, creator of the InterPlanetary Files System […]
The Theta Network's native token continues to hit new all-time highs. THETA, the native token of the Theta Network — a decentralized blockchain-based video delivery network — has entered the top 10 cryptocurrencies by market capitalization.On March 23, THETA overtook Chainlink (LINK) as the 10th biggest cryptocurrency by market capitalization at nearly $11.5 billion, according to data from CoinGecko. At publishing time, LINK's market cap amounts to $11.2 billion.Source: CoinGeckoTHETA has seen propelled growth recently, gaining 70% over the past seven days and hitting new historical highs.....
Theta lost a quarter of its value in a flash dip following the delay of its mainnet launch. After recording new all-time highs all throughout 2021, the value of Theta (THETA) dropped 25% in less than 24 hours leading into March 25, following news that the project's mainnet launch had been pushed back two months. Theta is a blockchain-based video streaming platform that was gearing up for its official Mainnet 3.0 launch next month. On March 24, the Theta team announced that it was delaying the mainnet launch until the end of June. By early Thursday morning, Theta had lost a quarter of its....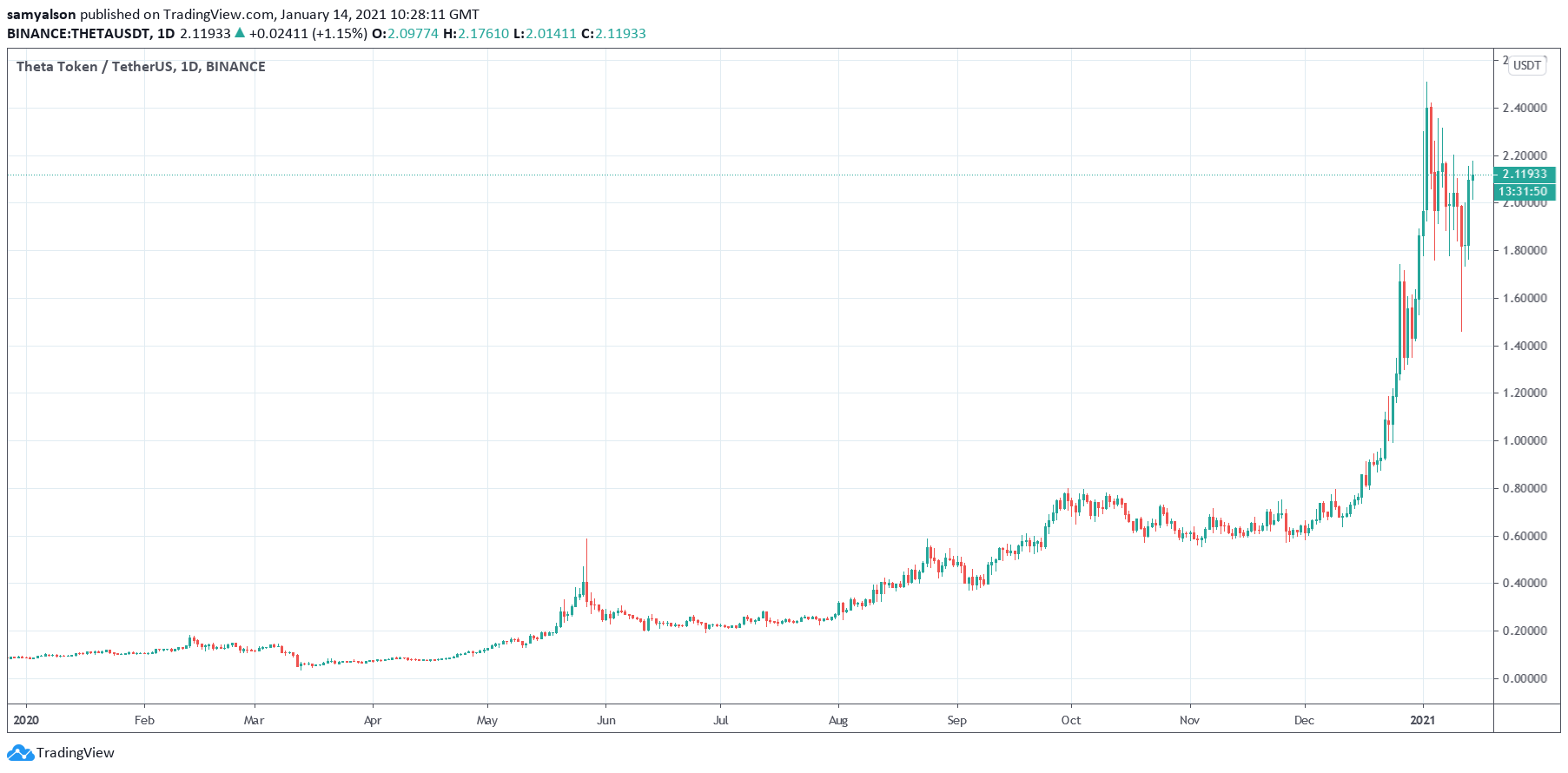 Decentralized video streaming service Theta Network will host a three-month-long hackathon starting next week to develop innovations on the platform. "Join us in building products, integrations and tools for the Theta ecosystem to decentralize video infrastructure worldwide!" The Theta Network requests that programmers submit apps, SDKs, or protocols to improve its use case, functionality, and […]
---