Mercado Bitcoin partners with Stellar to create MVP for Brazilian CBDC
Cryptocurrency companies unite to create use cases for Brazil's CBDC with central bank approval. Brazilian exchange Mercado Bitcoin announced its partnership with the Stellar Development Foundation (SDF) on Tuesday. The company said it intends to develop one of the nine projects selected for the LIFT Challenge Real Digital, promoted by the Central Bank of Brazil.The LIFT Challenge Real Digital are a collaborative environment carried out by the Central Bank of Brazil (Bacen), in partnership with National Federation of Associations of Central Bank Servers (Fenasbac). With the announcement of....
---
Related News
According to a press release, the Stellar Development Foundation (SDF) will join forces with major exchange platform Mercado Bitcoin. The partners will work on the nine cases of the Central Bank of Brazil (Bacen) LIFT Challenge. Related Reading | Nigeria To Upgrade CBDC For Wider Use As Crypto Restrictions Cripple Fintech Sector  The initiative was deployed […]
Mercado Bitcoin, a Brazilian-based cryptocurrency exchange, has recently revealed that it would be making a foray into the Mexican market and starting operations in the second quarter this year. Reinaldo Rabelo, Mercado Bitcoin CEO, said the company was awaiting regulatory approval so it could kickstart operations in Mexico. The specifics of the expansion are unknown, […]
Major Brazilian exchange Mercado Bitcoin has raised $200 million from SoftBank and will seek to increase offerings and penetrate new markets.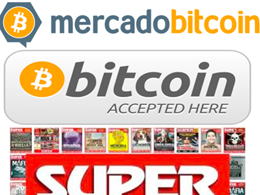 Bitcoin continues to open doors for companies around the world as a convenient currency and a movement towards innovation and decentralization. Just this week, Brazilian lead magazine, SUPER, implemented a Bitcoin paywall through Brazilian Bitcoin exchange, Mercado Bitcoin. SUPER will utilize a Bitcoin paywall for premium content including English translations of articles including and not limited to texts also published by The New York Times and The Economist. Just this past fall, BitMonet began accepting payment in Bitcoin for paywalls through integration with BitPay Inc. CEO, Mercado....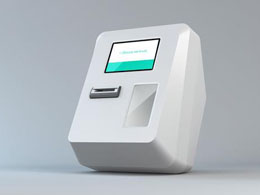 São Paulo, a city in Brazil, is getting the first Bitcoin ATM in all of South America. The machine will be up and running at Campus Party, a 7-day global technology festival that has events such as lectures, hackathons, and more. The ATM is one of these sleek "Bitcoin Machines" designed by Portuguese company Lamassu. Image from TechCrunch. Lamassu's ATMs claim to convert fiat (regular cash) into Bitcoin within 15 seconds. They're quite small (35.6cm width x 48.1cm height x 26.9cm depth) and they offer an easy-to-use interface. Furthermore, there are no licensing fees and the ATMs accept....
---