Bitcoin prints biggest hourly candle in history after BTC rebounds strongly t...
Fresh criticism from the U.S. treasury secretary fuels an already fierce correction, briefly taking Bitcoin to $47,400 lows. Bitcoin (BTC) fell below $50,000 on Feb. 22 as a correction gathered pace at Wall Street's opening to deliver 20% daily losses prior to a strong response from the bulls. BTC/USD 1-hour candle chart (Bitstamp). Source: TradingviewBitcoin loses $6,000 in minutesData from Cointelegraph Markets and TradingView shows BTC/USD falling heavily during Monday trading, hitting lows of $47,400.After reversing at all-time highs of $58,312 on Sunday, Bitcoin fell almost $7,000 in....
---
Related News
DarkNote Price Key Highlights. DarkNote price spiked higher and looks set for more gains in the near term. A bullish outside bar candle is formed on the hourly chart, suggesting an upside break is possible. The price has managed to settle above the 100 hourly simple moving average, which is a positive sign. DarkNote price moved higher and currently forming a pattern, which point towards more gains moving ahead. More Upsides? The DarkNote price moved lower recently to trade near 0.00000068BTC where it found buyers for a move higher. There was a sharp upside reaction after the price fell....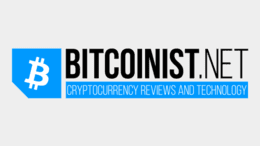 Bitcoin is about to see its next weekly candle close, one that analysts say will be critical. One trader highlighted how this candle will most likely mark Bitcoin's highest weekly candle since the blow-off top seen at the end of 2017 and start of 2018. The Importance of Bitcoin's Upcoming Close Bitcoin is about to see its next weekly candle close. In the coming hours, the leading cryptocurrency will print its latest weekly candle. Analysts […]
Ethereum strongly underperformed Bitcoin during BTC's move to $16,000. In fact, for most of the rally from $13,000 to $16,000, ETH was trading for $380-400, failing to break higher. But after BTC has begun to consolidate, ETH has finally started to break higher. Ethereum currently trades for $440, up 10% in the past 24 hours […]
Bitcoin price is trading at over $33,000 at the time of this writing, but that's nearly $9,000 away from the high it set days ago. And while the cryptocurrency is still well above 2020 prices, the asset's largest-ever daily candle in terms of total price moved is forming and it is shaping up to be bearish. What does this mean for the bull market that was brewing, and how bad could this correction get? Bitcoin […]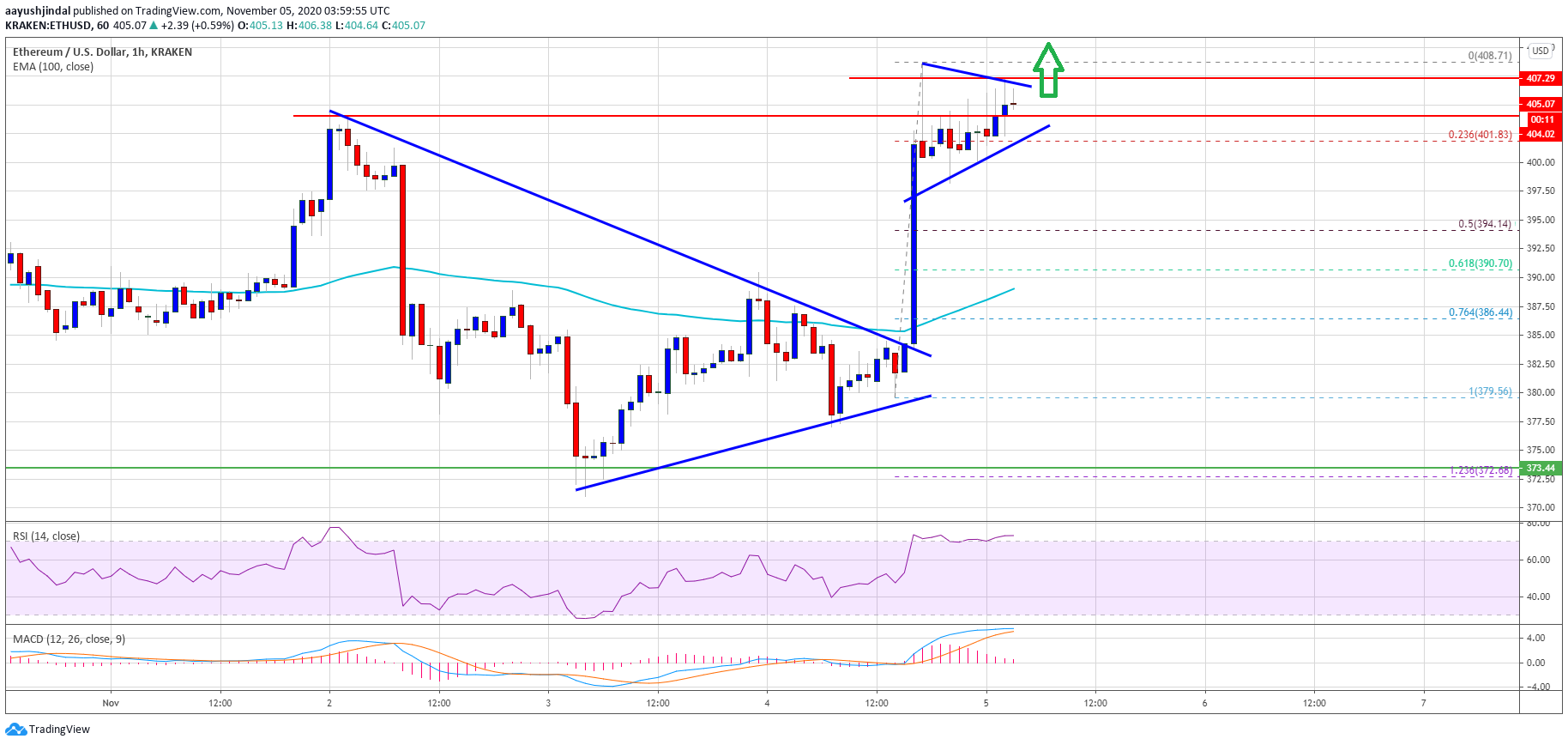 Ethereum's ether started a fresh increase above $385, following bitcoin's rise above $13,800 against the US Dollar. ETH price is likely to continue higher towards $420 and $425. Ethereum is up over 5% and it broke the key $400 resistance level. The price is now trading above $404 and the 100 hourly simple moving average. […]
---