Top Latin America delivery app to accept crypto
The company has partnered with Bitso and Bitpay to allow its users to pay for orders with Bitcoin and other cryptocurrencies. Rappi, the most popular delivery service in Latin America, is working with Bitso and Bitpay to accept Bitcoin (BTC) and other cryptocurrency payments.As reported by Cointelegraph Brazil, Rappi is integrating with Bitso and Bitpay through a trial project in Mexico. However, it's unclear whether the pilot plan will also enable access to the service in Brazil and other Latin American countries.In Mexico, Rappi, a Colombian delivery app with operations in nine Latin....
---
Related News
Is Latin America in the eye of the storm that'll reshape the world? The region certainly benefits from the existence of Bitcoin and other cryptocurrencies. Latin America needs hedges against inflation and a quick and easy way to send remittances. The cheaper the fees, the better. And when you truly need something, you're bound to […]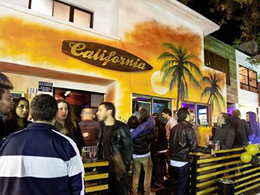 California Cantina in Santiago will become the first restaurant in Chile, and the first nightclub in all of Latin America, to accept bitcoins, according to their director of press and public relations, Sonia Galleguillos. Officially launching on January 8, the restaurant will be a bitcoin "pioneer" for Latin America, said Galleguillos. She adds that the club has received significant interest on social media regarding the restaurant's decision to accept the digital currency, in addition to Chilean pesos. The restaurant will utilize an application developed by Coin4ce, the most prominent....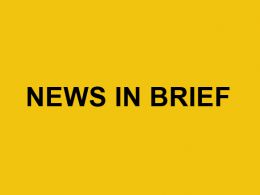 Comments added from Alberto Vega, BitPay's Regional Manager for Latin America. Latin American e-tailer Famsa is now accepting bitcoin for online purchases. The chain, founded in 1970, sells a variety of consumer goods and electronics across Mexico and the US. It is processing transactions via Atlanta firm BitPay. The news follows last month's announcement from MercadoLibre - the 'eBay of Latin America' - that it would integrate bitcoin, and a deal between Mexico's BitPagos and Entrepids to allow e-commerce stores to accept the currency. Alberto Vega, BitPay's regional manager for Latin....
Do Latin America 's unique characteristics put the continent in position to adopt cryptocurrencies before the rest of the world? Or is El Salvador an isolated case? In Latin America, Tipping Point we'll select the area's most important headlines and summarize them in a few sentences and quotes. This is the jam-packed news compilation you […]
The Chinese crypto exchange Huobi announced that it had purchased a Latin American cryptocurrency exchange, Bitex. The exchange did this to reach out to Latin American countries like Chile, Argentina, Uruguay, and Paraguay. Huobi explains that the firm is expanding its influence in Latin America as it sees the region as one of the most […]
---