Bear market delivery! Bitcoiner rejoins DoorDash to buy more BTC
A software developer from Ohio is taking on extra work at Door Dash to grow his stack of Bitcoin. What did you do in the 2022 bear market, anon? For one Bitcoiner, the opportunity to take on a second job to "stack sats" (buy more Bitcoin (BTC)), was too great. Isaiah, the founder of the Cleveland Bitcoin Meetup, is delivering food to Ohio residents to earn cash on the side.Isaiah told Cointelegraph "I joined Door Dash 2 years ago. But I only recently started doing it again once the price fell into the 20[K]s." Door Dash is an American food delivery service (similar to Glovo or Deliveroo),....
---
Related News
It is "IPO season" in the stock market, and among the companies going public for the first time, is food-delivery firm DoorDash. In its stock market debut, the individual share price brought the total market cap above the entire Ethereum market cap instantly. One analyst calls DoorDash's debut the "the most ridiculous IPO of 2020," […]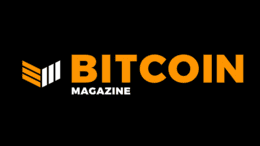 Being a Bitcoiner is as simple as owning any amount of BTC. But as you go further down the rabbit hole, you'll be eager to get your hands on everything that can help you Bitcoin better. The post The Top 5 Products That Every Bitcoiner Needs appeared first on Bitcoin Magazine.
Aristotle would likely have been a Bitcoiner because he recognized the benefits of private property and wealth development through natural trade.
A look at previous bitcoin bear market cycles shows two distinct phases of capitulation and can give insight into how much longer the bear market will last.
Bitcoin is still struggling to get back above $60,000, and is sinking lower with each passing day. Another defense at $50,000 might be near, and if bulls cannot support the key level another time, a bear market could follow. According to the momentum of past market cycles, the next bear phase could be a walk […]
---