Blockchain-Backed NFT Market Value Grew 299% in 2020
A report has unveiled figures that confirm the bullish run of non-fungible token markets over the last year. Two analytical firms behind the studies stated that the NFT industry grew by 299% in 2020. Total Number of Active Wallets Rose by 97% According to the NFT Report 2020, published by L'Atelier BNP Paribas and Nonfungible.com, the NFT market tripled in size overall last year, and its total value rose to more than $250 million. The research document stated that the non-fungible token market could be considered the core asset class for the so-called "virtual economy."....
---
Related News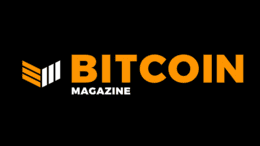 Bitcoin's technical developments, incoming class of noobs and (of course) the price were strong in 2020, setting up for a stronger 2021. The post How Bitcoin Grew Even Stronger In 2020 appeared first on Bitcoin Magazine.
During the last two years since the initial bear market after the 2017 bull run, stablecoins have been extremely popular. Today, statistics show that the market capitalization of all the notable stablecoins today is hovering above the $23.9 billion mark. Out of more than 30 stablecoins in 2020, tether is still a behemoth capturing 76.15% of the entire market share. Since January 2016, the stablecoin tether's market valuation has grown a whopping 1.9 million percent from $951k to $18.5 billion. Tether's Market Cap Jumps from a Million to Over $18 Billion in a Four-Year Time Span....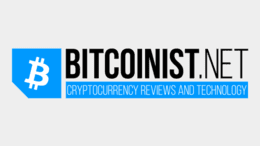 2020 was the year in which DeFi took the blockchain world by storm. While the rest of the planet will most likely remember 2020 as the year of COVID-19 and lockdown, crypto enthusiasts will also remember it as the year of crypto lending, borrowing, liquidity mining, and the much-reported upon Total Volume Locked (TVL) graph. That was not without good reason, however, as in 2020 the TVL in DeFi protocols grew from $675M to $16.2B.  […]
A new report unveiled a growing trend of efforts from cybercriminals hiding their stolen cryptocurrencies through different transaction flows. Crystal Blockchain pointed out that since 2019, the volume of stolen bitcoin grew significantly. Only 8% of the Funds Were Transferred to Exchanges With Verification Procedures in 2020 Per the findings, in 2020, the firm said that cybercriminals attempted to withdraw stolen and scam-sourced digital assets at a rate of 13x faster than five years ago. Interestingly, in 53% of the cases, exchanges with verification requirements were the major....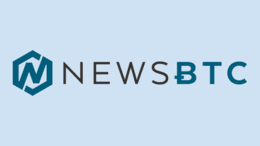 2020 was a massive year for blockchain adoption, with some of the largest financial institutions worldwide buying or integrating cryptocurrencies into their business model. It was also a historic year for decentralized finance (DeFi) which has grown from less than $1 billion in total value locked at the beginning of January 2020 to almost $15 […]
---