FTX collapse could see crypto sector layoffs accelerate
While the full impact of FTX's collapse is still unfolding, some have already warned of an increase in layoffs to come "in the months to follow." The fall of crypto exchange FTX and potential resulting contagion could lead to an acceleration of crypto-company layoffs in the coming months, recruitment specialists warn.A Nov. 14 report from crypto data aggregator platform CoinGecko found that as of Nov. 13, the crypto space has seen 4,695 employees let go in 2022 so far, presenting 4% of staff cuts across all "technology startups." However, the authors of the report warn that crypto layoffs....
---
Related News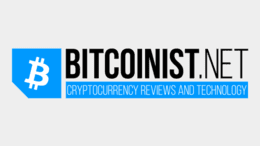 Coinbase, BlockFi, and other major companies in the crypto sector have been negatively impacted by the persistent downtrend across the digital and legacy financial markets. The companies have been forced to cut down on their staff to stay afloat and continue with their operation. Related Reading: Crypto Firm Genesis Trading And Head Of Sales Steps […]
The Facebook parent company announced it will let go of approx. 13% of its current workforce in the first mass layoff in the company's history. The Facebook parent company Meta announced that about 13% of its current workforce has been cut in the first mass layoff in the company's history. In a letter to his employees, Meta CEO Mark Zuckerberg announced the layoffs and also reiterated that the hiring freeze, which began earlier this year, will be extended into the first fiscal quarter of next year. According to the statement published through Meta's newsroom, the layoffs terminated 11,000....
Approximately 90 staff have been let go by the Brazilian crypto unicorn 2TM, citing 'Crypto Winter' or the prolonged period of flat trading following a price collapse, sources with knowledge of the matter said. 2TM is the investment firm for Mercado Bitcoin, the biggest cryptocurrency exchange in Brazil based on market capitalization. The layoffs represent […]
Buenbit, an Argentinian cryptocurrency exchange, has announced a series of layoffs due to the downturn that traditional and crypto markets are currently facing. Buenbit's co-founder and CEO, Federico Ogue, clarified that this move had nothing to do with the recent Terra ecosystem disaster and that from now on, the exchange would focus on keeping operations in countries where it already has an established presence. Buenbit Announces Layoffs Buenbit, an Argentinian cryptocurrency exchange, has announced a change in its hiring strategy due to the recent downturn that the....
Rumors of massive layoffs had followed Elon Musk's acquisition of the social media platform Twitter. Apparently, the billionaire had thought that there were too many employees in the company and that it could be operating with much less. This has finally come to pass after the company had axed more than 3,000 roles less than […]
---