First Product From Finity Touch's Future Ecosystem Officially Launched
PRESS RELEASE. Finity Touch will surprise the crypto community with its unique features and an already large but growing ecosystem. The team of Finity Touch is happy to present Finity Skills. Finity Skills is the first product of the Finity Touch Ecosystem, which will be available in October 2022. What makes this news even more extraordinary is that the company started the development of the product just in the summer. The amount and quality of the information invested in the product are exceptional. The team understands the value of knowledge about crypto and the Web 3.0....
---
Related News
Per a press release, leading crypto wealth management platform Abra will enable its high-net-worth to access the Web3 and digital ecosystem with its new asset management strategy. Called Abra Capital Management (ACM), this product will provide its clients with trading and borrowing services and "actively managed investment funds". Related Reading | Bitcoin 2022 Miami Preview: […]
Grayscale announced its first European ETF, listing on the London Stock Exchange, Borsa Italiana and Deutsche Börse Xetra. Crypto investment giant Grayscale is expanding operations by launching a new crypto-linked exchange-traded fund (ETF) in Europe.Grayscale officially announced its first European ETF, called Grayscale Future of Finance UCITS ETF, on May 16.The new investment product is getting listings on major European stock exchanges, including the London Stock Exchange, Borsa Italiana as well as Deutsche Börse's electronic trading platform Xetra. Listed under the ticker symbol GFOF,....
Walmart's future digital currency and crypto product lead would be based in the company's home office in Bentonville, Arkansas. North American retail giant Walmart is looking for an experienced crypto expert who can develop and drive an ambitious digital currency strategy and product roadmap. In the listing for the role, Walmart indicates it is looking for someone who has a track record in leading and scaling businesses, with at least 10 years of experience in product/program management and technology-based product commercialization. The ideal candidate would have expertise in....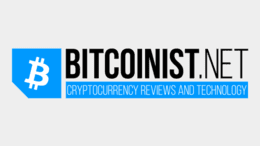 Created with the purpose of proving more accessibility to financial services, the Stellar network, and its ecosystem continues to expand in that direction. Lumenswap, a decentralized exchange (DEX) running on top of Stellar, launched a new product poised to disrupt a sector worth billions while it gives people more financial opportunities. Recently, Lumenswap launched a […]
Fund manager Viridi Funds has launched the first focused Bitcoin crypto mining investment product. Called the Viridi Cleaner Energy Crypto Mining & Semiconductor ETF (RIGZ), the product will be traded on the New York Stock Exchange (NYSE). Launched as an actively managed ETF, Viridi will invest in crypto mining companies and mining infrastructure industries, according […]
---