DeFi craze propels Uniswap monthly volume to $15.3B, surpassing Coinbase
Uniswap processed $15.3 billion in monthly volume in September, outpacing Coinbase and signalling that DeFi is here to stay. Data from Dune Analytics shows that in the month of September Uniswap decentralized exchange processed $15.371 billion in volume. In the same period, reports indicate that Coinbase processed $13.6 billion.Monthly decentralized exchange volume. Source: Dune AnalyticsThe significant spike in Uniswap's volume can be attributed to two major factors. First, the explosive growth of decentralized finance (DeFi) and yield farming of governance tokens caused decentralized....
---
Related News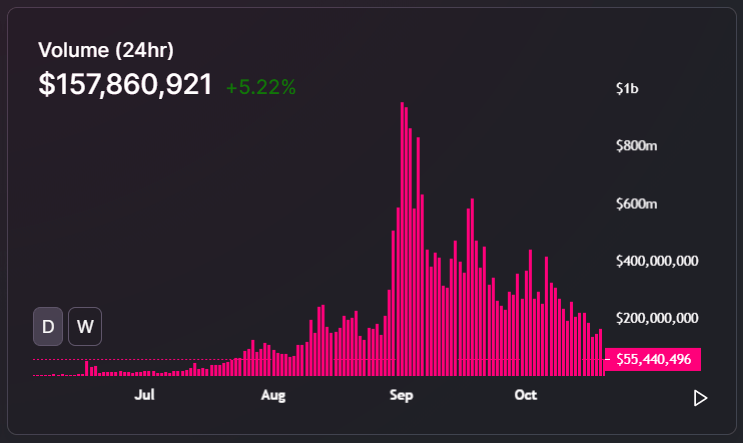 The decentralized finance (DeFi) market is slumping as large-cap tokens like Uniswap (UNI), Yearn.finance (YFI), and Maker (MKR) decline. Atop the lackluster performance of major tokens, the volume of the Uniswap decentralized exchange has substantially dropped. On September 1, when Uniswap surpassed Coinbase Pro in daily volume, it processed $953.59 million of volume in 24 […]
Data shows decentralized exchange volume skyrocketed in the last 6-months and Uniswap leads the pack. Uniswap, the most widely utilized decentralized exchange on Ethereum, has seen explosive growth throughout the second quarter. In fact, less than a month ago, Uniswap's trading volume surpassed Coinbase Pro as the exchange processed $426 million worth of trades in a 24 hour span.Throughout 2019, the decentralized finance (DeFi) market was relatively stagnant until the concept of yield farming and governance tokens became more popular. Yield farming is a process where investors utilize....
Despite pullback, trading volumes on decentralized exchanges are still significantly higher than Q2. The trading volume on decentralized exchanges, or DEXs, reached $42.6 billion during Q3 2020, marking an increase of 1,132% on the previous quarter, according to a recent industry report from TokenInsight.However, October saw figures pull back a little from September highs, as Bitcoin (BTC) prices started to pump, re-capturing traders' attention following the previous few months' decentralized finance, or DeFi, boom.Volumes in July alone reached $5 billion, which was up one third on the....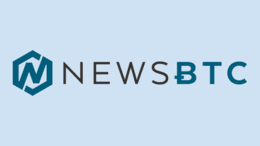 Like many other exchanges, Coinbase has been focusing on decentralized finance (DeFi) over the past few months. The rise of decentralized exchange platforms such as Uniswap has begun to eat at the market share of these centralized exchanges. While Coinbase listed coins such as Compound and Uniswap, though, there was a lack of grassroots projects […]
The greater DeFi category has given birth to a variety of cryptocurrency market winners over the last year or so, but few have become as dominant as Uniswap. Not only has the related UNI token performed incredibly well itself, Uniswap's dominance has resulted in DEX volume growing more than 1,000 times from this point last […]
---