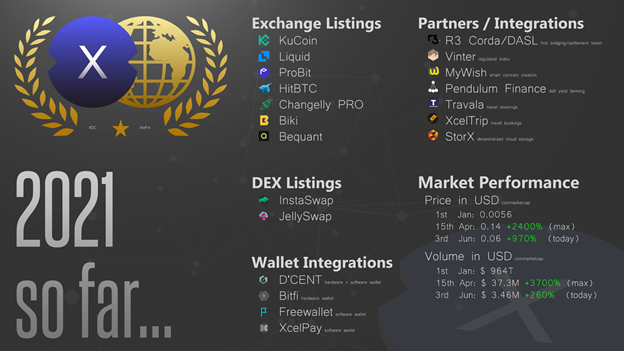 XinFin Blockchain's XRC20 token standard is Now Supported on D'CENT Biometric...
XinFin Network (XDC) is the most prominent, and fast-growing ecosystem. XinFin Network's XRC20 based token standard now has the support of the biometrics hardware wallet, D'CENT.  In a recent tweet, D'CENT wallet confirmed its support for the XRC20 token, StorX Network (SRX). We are excited to announce a new partnership with @StorXNetwork and to support […]
---
Related News
PRESS RELEASE. After Indodax, Alpahex.net and Bitrue, XinFin Digital Contract ($XDC) tokens—the fuel of XinFin's enterprise-ready, hybrid blockchain ecosystem—will be available on Bitfinex—a pioneering Tier-1 exchange—from 11 a.m. (UST) on November 16, 2020. On November 16th, XinFin's native utility token—XinFin Digital Contract or XDC—will join other leading cryptos listed on Bitfinex, a state-of-the-art digital token trading platform, based in the British Virgin Islands. In the initial phase, the exchange will list two trading....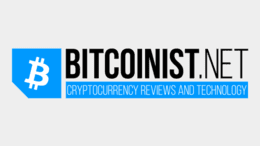 Travala.com, being the most epic online travel agency to accept cryptocurrency as one of its payment modes, now integrates payments through XDC token. This news has just been released officially citing the partnership between Travala and XinFin(XDC) network. The XinFin is based on its XDPoS network which is indeed powered by XDC protocol. XinFin network's […]
XinFin has rolled out stupendously after its Mainnet launch on June 01, 2019. Notably, it's been two years since its mainnet launch.  With the mainnet launch, XDCe has been swapped to XDC token. It is expected the trading volume to go high with the conversion. According to CoinGecko, the XDC price is $0.058 with a […]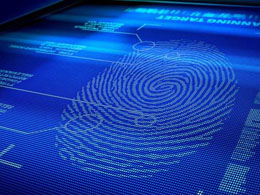 Two-factor authentication is an industry standard pushed widely by the Bitcoin community over the past few years. Most users are pressured to secure their funds and accounts to the maximum degree as it's their money and their responsibility. Hyprkey is stepping up the industry standard with their biometric tokens based on three-factor authentication. At only the size of a nicotine patch, the HYPR-3 sticker reportedly secures and authorizes everything with a fingerprint. In a recent press release, CEO of Hypr Corp George Avetisov laid out a vision for the future of the extra level in....
XinFin (eXchange inFinite) is an enterprise-based hybrid blockchain tech company suited for international trade and finance. On May 20, 2021, the highly secured blockchain platform XinFin partnered with Travala.com. Through this partnership XDC Network community to adopt an innovative token-based payment for the travel industry. This useful utility propels XDC Network's mission forward, expanding the […]
---