Testing interest in NFTs vs. physical collectibles with Apple founder's 50-ye...
The NFT features writing from a teenage Steve Jobs years before he helped found Apple Computers. A crypto entrepreneur is planning to gauge whether interest in a collectible from deceased Apple co-founder and CEO Steve Jobs is directed more towards the digital space or the physical world.In an announcement today, Winthorpe Ventures' Olly Joshi said software company Snoofa would be auctioning off a 1973 job application from Jobs before he joined video game company Atari as a technician. At the same time, digital marketplace Rarible will be auctioning a tokenized version of the paperwork to....
---
Related News
Marvel announces NFTs that fans around the world can buy on the Veve Digital Collectibles store. The collaboration, between Marvel Entertainment and Orbis Blockchain Technologies Limited, will involve the companies releasing Marvel-branded digital collectibles, comic books, 3d statues, and more. Marvel To Release NFTs on Veve Digital Collectibles App The Marvel NFTs and other collectibles […]
The NFT industry is firing on all cylinders as more major brands are exploring digital collectibles. The latest franchise to embrace Non-Fungible Tokens is Star Was. Over 800 limited edition collectibles will be issued as NFTs with the help of StarColl. The NFT Industry Continues To Grow It is interesting to note the ongoing growth […]
Guild of Guardians was developed by Stepico Games, a Ukraine-based game developer, and published by the Australian-based marketplace Immutable. The community behind Guild of Guardians, an NFT-based role-playing game, appears to be enthusiastic about the forthcoming title after they snatched up nearly all of the NFTs that were part of the so-called founder's sale. Since going live earlier this week, Guild of Guardians' NFT sale has raised over $3 million, the company announced Wednesday. The title raised $2 million in the first hour of the founder's sale and $2.8 million in the span of 24....
Non-fungible token (NFT) assets and collectibles are starting to see sales decline and interest in NFTs is dropping as well. Additionally, it's being said that an "oversupply of NFTs" may hurt the market, according to James Surowiecki the author of "The Wisdom of Crowds." In 2021, non-fungible tokens have been all the rage and the industry has grown very popular during the last few months. Throughout March 7 through the 13th, 2021, the term "NFT" searched on Google in the U.S. touched an all-time high reaching 100 on Google Trends (GT). Since....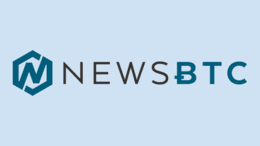 NFTs, short for Non-Fungible Assets have gained popularity in the crypto space. Most of the NFTs currently in use are either digital collectibles like trading cards or tokenized representations of digital content — like digital artwork, music or videos. Generally, possession of these NFTs signifies true ownership of the product it represents. However, the use […]
---