Dapper Labs-backed NFT avatar platform raises $65M in funding
Avatar developers Genies are set to launch an NFT marketplace on Flow later this year after closing a Series B funding round with $65 million. Digital avatar developer, Genies, has raised $65 million to build an NFT marketplace for digital avatars on the Flow blockchain led by several heavyweight investors, including Flow's developers, Dapper Labs.SEC filings dated May 3 reveal the California-based company recently closed a $65 million Series B funding round led by investment firm Bond, alongside Coinbase Ventures, Tull Investment Group, Breyer Capital, and Dapper Labs.The $65 million is....
---
Related News
One of the most prominent firm in the NFT industry is Dapper Labs, the firm behind NBA Top Shot. Top Shot's success and demand skyrocketed earlier this year, with more than $500 million in trading volume to date. Now, Dapper Labs is focusing on what could be the next big thing in crypto collectibles: Genies, […]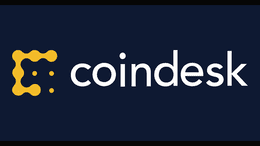 Dapper Labs has closed an $18 million token sale on the strength of its latest collectibles game, NBA Top Shot.
Basketball legend Michael Jordan and Hollywood icon Will Smith are among a group of investors in Dapper Lab's latest funding round. NBA Top Shot maker Dapper Labs has secured about $305 million in new funding round from investors.According to a report by Business Insider on Tuesday, past and present NBA stars like Michael Jordan, Alex Caruso, and Kevin Durant participated in the funding round. Other investors included The Chernin Group and Will Smith's venture capital outfit Dreamers VC.With this latest funding round, Dapper Labs now reportedly holds a $2.6 billion valuation. As previously....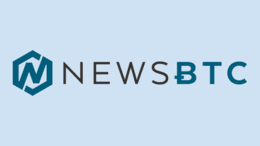 Dapper Labs, creators of the popular CryptoKitties game and the Flow Blockchain has announced the beta release of its much-anticipated NBA Top Shot. Emerging out of the closed beta phase, the game can now be experienced by consumers from across the world. According to Dapper Labs, NBA Top Shot has scored high even before it […]
Berlin, October 20, 2020: Finoa, one of the leading digital asset custody and financial servicing platforms in Europe, and Dapper Labs, the company known for creating CryptoKitties and NBA Top Shot, announces that Finoa has been exclusively selected as one of top custody providers for FLOW and the main one that offers institutional-grade custody. The FLOW token ("FLOW" or "𝔽") is the native currency for the Flow network and the fuel for a new, inclusive, and borderless digital economy. In addition to institutional-grade custody, investors will also be able....
---