Adshares.net web3 Marketing Protocol Aims for Metaverse Ads
PRESS RELEASE. Adshares ($ADS) decentralized network working since 2017, created the possibility to connect Publishers and Advertisers directly with the use of blockchain and allows them to sign advertising contracts without intermediaries. The Adshares team is constantly putting in a lot of effort to grow their ecosystem which shows that Adshares is considered one of the biggest players in the decentralized ad network market in the world for a reason. This is well illustrated by the number of impressions of their ads, which surpassed 200 million per month. Metaverse is a....
---
Related News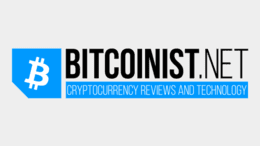 DIGITALAX, the digital fashion NFT platform, has announced it is planning to launch a metaverse magazine based on NFTs. Called DIGIFIZZY, it's the first of its kind. The initiative will feature voices, creators, insights, and hot topics from the metaverse, fashion, gaming, Web3, and more.  Along with the magazine itself, DIGITALAX is pioneering a brand-new […]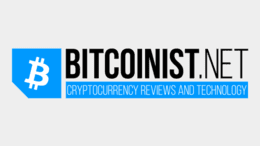 Panther Protocol has completed its Public Sale, which took under 90 minutes to raise over $22 million. The overwhelming support from investors and enthusiasts confirms the need for privacy and interoperability in decentralized finance and the broader Web3 ecosystem. Achieving interoperability in the decentralized finance and Web3 environments requires new infrastructure. Panther Protocol will provide […]
PRESS RELEASE. The latest strategic investment in emerging SocialFi startup Torum from KuCoin Labs will empower the development of a SocialFi Metaverse powered by VR and Web3.0 technologies. 4th November 2021, Kuala Lumpur, Malaysia — Following the strategic investment of Huobi Ventures and 20 other prominent crypto VCs, Torum SocialFi platform is excited to announce that the project has secured a strategic investment from KuCoin Labs, the $50M incubator and research arm of KuCoin. The Torum KuCoin Ecosystem Torum is a SocialFi Metaverse ecosystem that is specially designed to....
Co-founder Justin Banon discusses Boson Protocol's plans to launch the world's first Metaverse commerce experience in Decentraland. Boson Protocol is a decentralized commerce protocol that seeks to enable the sale of physical goods, services and experiences in the Metaverse as nonfungible tokens (NFTs), and hopes to provide an infrastructure layer for exchanging assets of non-monetary value. For example, an NFT of a pair of sneakers bought using the Boson Protocol in the Metaverse would then be redeemable for that physical pair of sneakers in the real world, and vice versa. Ahead of the....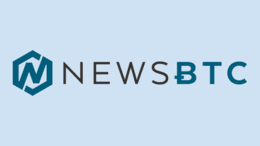 Web3 ecosystem is in the nascent stage and evolving continuously with cutting-edge products and more innovators taking a keen interest in exploring blockchain in general. But, when we talk about web3 adoption at scale, it somehow fails due to some significant hurdles faced by many. For starters, if you're a new entrant exploring the Dapps […]
---