Deus Finance's dollar-pegged stablecoin DEI falls below 60 cents
Following the fall of TerraUSD, DEI, the algorithmic stablecoin by DEUS Finance, takes a nosedive below 60 cents. As the market continues to mourn over losses on the Terra UST and LUNA debacle, DEI, a stablecoin used as a collateral mechanism for third-party instruments built on the Fantom-based decentralized finance (DeFi) protocol DEUS Finance (DEUS), has failed to maintain its dollar peg, falling below 60 cents on Monday. As the price of DEI hit an all-time low of $0.52, its market capitalization also followed, dropping from almost $100 million to around $52 million. However, despite....
---
Related News
Thursday's multimillion-dollar decentralized finance breach resulted in the theft of around $13.5 million. DEUS Finance DAO was impacted this time. Deus Finance, a DeFi platform, acknowledged reports that an attacker stole millions of dollars through an unlawful means. CertiK and PeckShield, two blockchain security startups, reported that Deus Finance was the victim of a "flash […]
Another decentralized finance (defi) protocol was breached this week after it was discovered that a hacker exploited the bilateral over-the-counter (OTC) derivatives platform Deus Finance. According to a post mortem Twitter thread published by the security firm Peckshield, Deus lost around $3 million worth of ethereum and the stablecoin DAI. Attacker Steals $3 Million From Defi Protocol Deus Finance via Price Oracle Exploit The crypto community has been conversing about another defi hack after a few reports noted the defi application Deus Finance was siphoned for $3 million in crypto....
The new decentralized finance (defi) stablecoin project called Fei had some issues this week after the 1:1 USD pegged token dropped well below its targeted $1 value. The Fei project was supposed to be similar to Maker DAO's algorithmic DAI stablecoin and it was backed by major venture capital firms. Fei Protocol Market Price Drops to $0.73 and the Stablecoin Fei's Bid Slides to $0.136 On social media and forums, crypto advocates have been discussing the defi project called Fei after it lost its peg with the U.S. dollar this week. Currently, a single fei (FEI) is exchanging....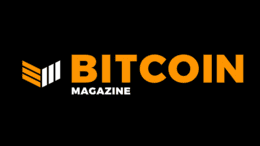 Soteria's forthcoming stablecoin, USDS, is expected to maintain value pegged to the U.S. dollar and be redeemable for bitcoin. The post Soteria To Launch Bitcoin-Backed, USD-Pegged Stablecoin appeared first on Bitcoin Magazine.
Tether Operations, the issuer of the world's biggest dollar-pegged stablecoin, will launch a new token backed by the British Pound Sterling this coming July, The development follows Tether's recent roll-out of MXNT, a crypto asset pegged to the Mexican peso. According to a corporate statement released on Thursday, the stablecoin (GBPT) would first be supported on the […]
---