VC Backed Billion-Dollar Stablecoin Project Fei Protocol Falls Below the USD Peg
The new decentralized finance (defi) stablecoin project called Fei had some issues this week after the 1:1 USD pegged token dropped well below its targeted $1 value. The Fei project was supposed to be similar to Maker DAO's algorithmic DAI stablecoin and it was backed by major venture capital firms. Fei Protocol Market Price Drops to $0.73 and the Stablecoin Fei's Bid Slides to $0.136 On social media and forums, crypto advocates have been discussing the defi project called Fei after it lost its peg with the U.S. dollar this week. Currently, a single fei (FEI) is exchanging....
---
Related News
Earlier this Saturday, FEI Protocol held its Genesis event, successfully raising over 639,000 Ether — approximately $1.3 billion — in commitment for its stablecoin. The Ethereum raised for the project will be used as collateral to mint its stablecoins, which uses bonding curves to maintain a peg of $1. FEI's protocol mechanism also allows for direct incentives, which is "more capital efficient, has a fair distribution, and fully decentralized." According to the project, over 17,000 […]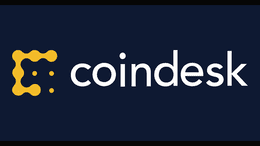 The addition of the dollar-backed USDC stablecoin seeks to bolster Stellar's standing as a cross-border payments network.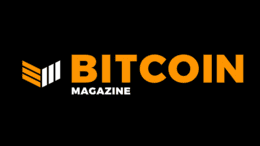 Soteria's forthcoming stablecoin, USDS, is expected to maintain value pegged to the U.S. dollar and be redeemable for bitcoin. The post Soteria To Launch Bitcoin-Backed, USD-Pegged Stablecoin appeared first on Bitcoin Magazine.
"Techemynt felt it was an ideal time to fill the gap in the market and lead the creation of a NZD-based stablecoin," said Fran Strajnar. Auckland-based financial service provider Techemynt announced the launch of a stablecoin reportedly backed by the New Zealand dollar.In a statement from Techemynt today, the firm announced it had launched a cryptocurrency backed 1:1 by the New Zealand dollar and deployed on the Ethereum blockchain by Blockchain Labs. Techemynt is a registered financial service provider with the country's major financial watchdog, the Financial Markets Authority.The firm....
Despite attracting more than $1 billion, Fei protocol's genesis event hasn't been entirely smooth sailing — with LPs facing losses if they withdraw soon. The launch of Ethereum-backed stablecoin called Fei has locked up almost a billion dollars' worth of ETH during its genesis event. But the launch hasn't gone entirely as planned for some of its liquidity providers.The protocol, which launched a genesis event on April 1, introduced a stablecoin that is partially backed by Ethereum and uses bonding curves coupled with direct incentives to maintain the correct peg. These direct incentives....
---