FIO Protocol Marks First Year Anniversary
PRESS RELEASE. The Foundation for Interwallet Operability (FIO) celebrates the first year anniversary since the community launched the mainnet of the open-source FIO protocol. With over one-hundred and fifty thousand users and some of the industry's leading service providers such as ShapeShift, Coinomi, AscendEX (formerly Bitmax), Liquid.com and Edge integrating the FIO protocol, the team are on course to ensure cryptocurrency transactions are simple, private, secure and joyful. The FIO Protocol was designed to ensure the cryptocurrency user experience is uncomplicated and lays the....
---
Related News
PRESS RELEASE. Ariva, a next-generation tourism & travel blockchain protocol, celebrated the first anniversary of its launch on May 25, 2022. This development marks an impressive milestone for the blockchain project that has taken the tourism sector by storm in recent months. Ariva launches reward program to celebrate 1st anniversary Ariva has announced a giveaway campaign to celebrate the first birthday that will reward users with different prizes. This includes a limited collection of its Arivaman NFT to 6 winners, $30 million ARV tokens to 30 participants and $6k....
Today marks the 33rd anniversary of the Black Monday on Wall Street that sent stocks setting historic records for intraday declines. Although this year already had a similar day of its own, there's reason to believe that another collapse could happen in Bitcoin. Here are the primary factors behind what could cause the crypto market to drop on the ominous anniversary. Will Bitcoin Bow To Black Monday Anniversary? Black Thursday is a day that crypto […]
On October 13, 2011, the Litecoin network first went live. Today marks ten years from the debut of digital silver, which has arrived at the same time as the asset has made a new all-time low against BTC. Is it lights out for Litecoin from here, or will this ten-year anniversary be the start of […]
Tomorrow marks 12 years since Satoshi Nakamoto distributed a link to a whitepaper entitled Bitcoin: A Peer-to-Peer Electronic Cash System via a cypherpunk cryptography mailing list, and the world has never been the same since. As the first-ever cryptocurrency is about to celebrate the twelfth anniversary of the whitepaper's historic release, tomorrow could also be the first monthly close above $12,000 since December 2017 – the only other time it has done so, before coming […]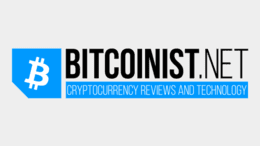 The Binance Smart Chain announced an upcoming first anniversary for the community-driven blockchain protocol, September 2021. The event under the name "Binance Smart Chain 1st Anniversary in Dvision" will be hosted in Dvision Metaverse, with many projects on the layer 1 solution putting heads together to ensure a successful celebration. Binance Smart Chain is almost […]
---