Yat Siu: Asia GameFi opportunity huge as gamers don't hate NFTs
The Animoca Brands co-founder suggested that Asian gaming companies don't have to deal with the same amount of pushback against NFTs that U.S companies have faced. Animoca Brands co-founder Yat Siu thinks that GameFi has the biggest opportunity for growth in Asia, as gamers there don't hold the same vitriol towards nonfungible tokens (NFTs) as they do in the West. Sitting down with Cointelegraph during Asia Crypto Week, Siu argued that Asia generally has more of a welcoming culture towards gaming and advancements in tech such as NFTs, digital property and Play-to-Earn (P2E). "I think that....
---
Related News
Although non-fungible tokens, or NFTs, have a modest presence in the video game business through GameFi, some players find that to be too much. Quick and ferocious backlash over the prospect of any well-known gaming company using digital currencies has forced some developers to quickly abandon ambitious plans. Gamers Aren't Interested In GameFi In the […]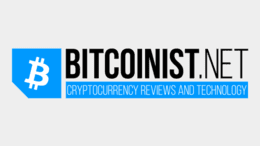 Real Realm is coming to be a game-changer in the GameFi universe. Now, players have a platform to enjoy their favorite war strategy game while still enjoying many other benefits that come with it, without necessarily spending funds. Blockchain technology has revolutionized the gaming sector, with GameFi snowballing. NFTs are quickly being adopted, with gamers […]
Gamers seem to dislike non-fungible tokens (NFTs), ever since big studios announced their interest to integrate them with their products, consumers have expressed their discontent. As Bitcoinist reported back in October, videogame giant Ubisoft was getting ready to into blockchain and digital assets; it has seen its fair amount of backlash since then. Related Reading […]
To attract more users and make blockchain gaming more mainstream, Kevin Shao says future titles should find a "balance" between and accommodate different users' tastes. Kevin Shao, Executive President of the Asia Blockchain Gaming Alliance (ABGA) says he's holding out hope for three "triple-A" blockchain gaming titles that could help propel GameFi into the mainstream and rescue it from the bear market.Speaking to Cointelegraph during Asia Crypto Week, the Executive President said one obstacle preventing mainstream adoption is current GameFi titles often have a focus on non-fungible tokens....
In a survey commissioned by Coda Labs, 6,921 people from five countries were asked a series of questions to determine their perception of crypto, NFTs, and Web3 gaming. A new survey commissioned by blockchain entertainment provider Coda Labs suggests that despite the huge amount of money being poured into Web3 gaming, traditional gamers are still yet to warm up to crypto or NFTs and have little interest in Web3 games. According to the survey, gamers pointed to practical barriers as their main reason for shying away from Web3 games, with gamers often not knowing how they might work and....
---